Adding a MySQL database to your Linux hosting package
If you have one of our shared hosting packages on the Linux platform, you can add a MySQL database/s through your Online Control Panel.
To begin creating your MySQL database, begin by logging in to your Online Control Panel and selecting Domain Names from the left menu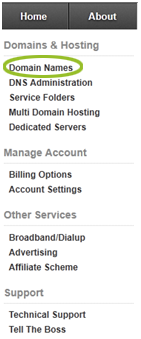 Now select your domain from the list of Domains on Account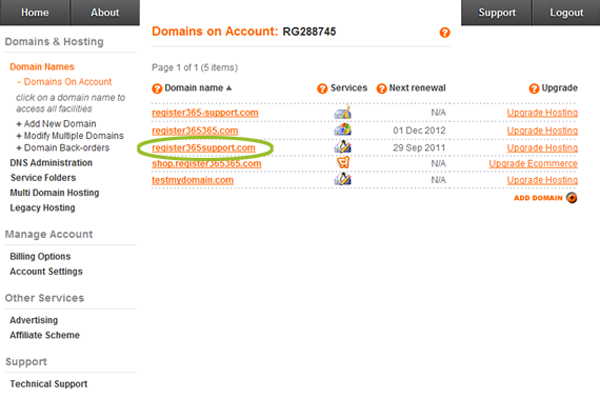 You will now see an option in the left menu for MySQL Databases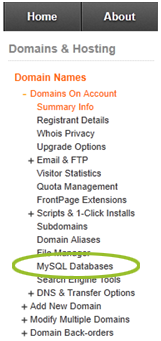 Once you have select the MySQL Databases option from the left, you will be presented with a screen as below. Select Add Database to create a new database on your account.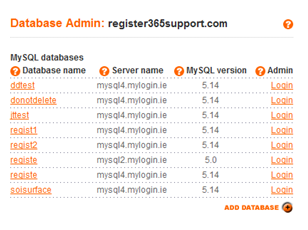 You will now be taken to the Add Database screen.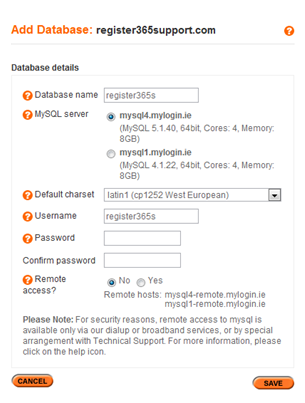 In this screen, you can now add the Database name, select the MySQL server that you wish to host the database on (note the different versions of MySQL run on each server), and configure the Username and Password for the database.
It is also possible to enable Remote Access at this point of the configuration. For security reasons, we can only allow remote connections from static IP addresses which have been added to our firewall. To get your IP address added to our firewall, please raise a support enquiry from within your Online Control Panel. We will require the following information within this ticket:-
Your IP address (this must be static)
The MySQL server housing the database
The database name
The domain name the database is on