Menus can be repositioned through Page Master as explained in 'SiteMaker: The Basics...........1. Adding your Site Name'.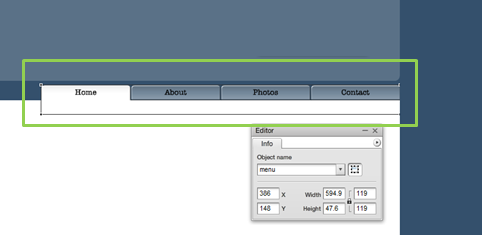 Now that you have settled on a new position for you menu, you may wish to rename the 'tabs' so that they relate to the type of website you are trying to create.
Click Pages on your editing toolbar and the 'Page Management' menu will appear on the left of your screen. Select Organise your pages.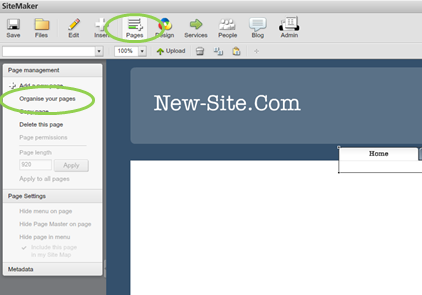 'Add and organise pages' will appear. This dialog box will allow you to amend your page names, add a new page and also hide your pages.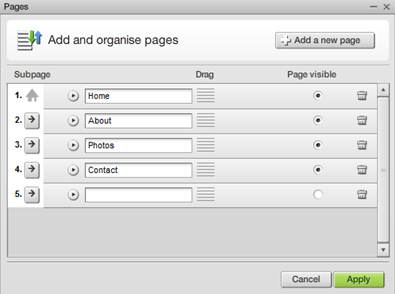 In this example, I have renamed my pages and clicked Apply when finished.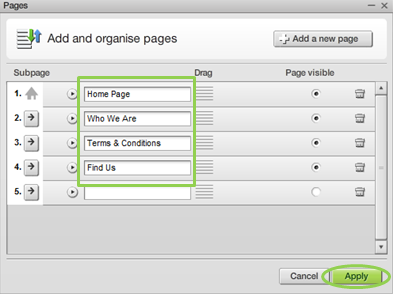 Your new tab names will be displayed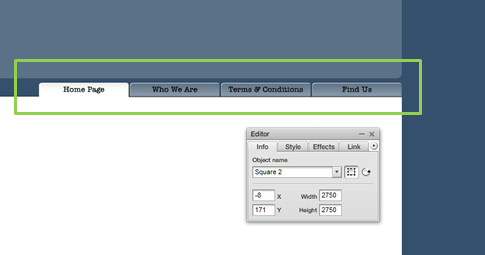 If you wish to change the colour of your menu tabs, select Design from the toolbar and then Menu on the left side of the screen.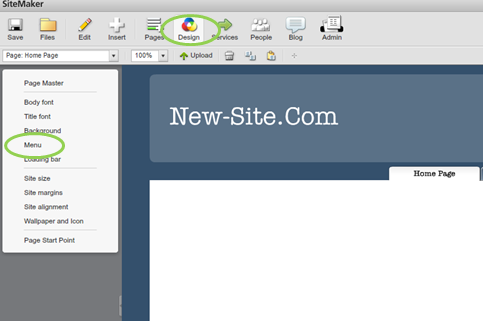 Select Button Colour from the 'Item' option.