1. Hit the 'Build your app for free' button from the header or homepage.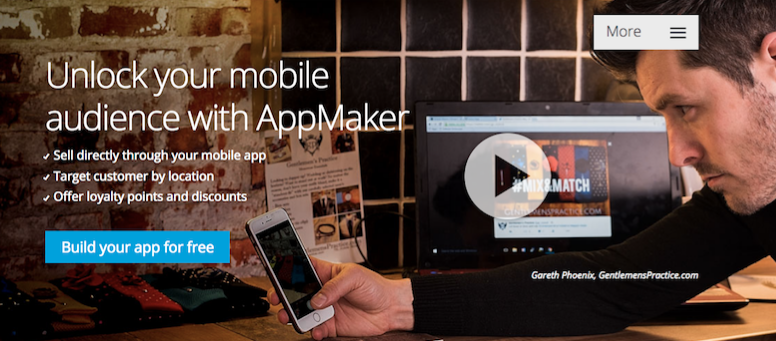 2. Enter your business' Facebook page and hit MAKE APP for us to start building the app for you based on Facebook or hit START FROM SCRATCH.
3. If it's not already completed, fill out the name and slogan of your business. Also select the industry from the options listed.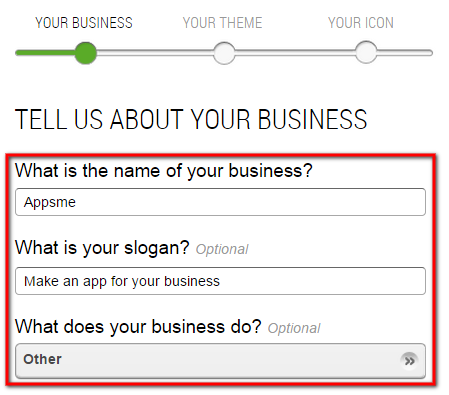 4. Click on the box for Deals.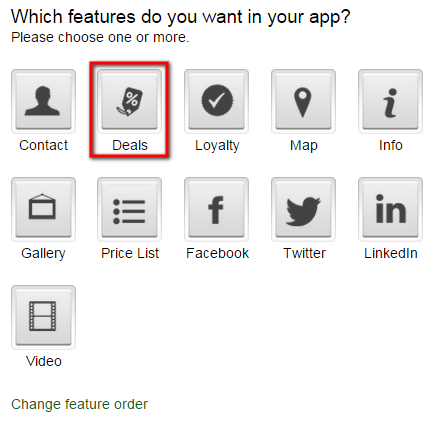 5. Click Add Deal.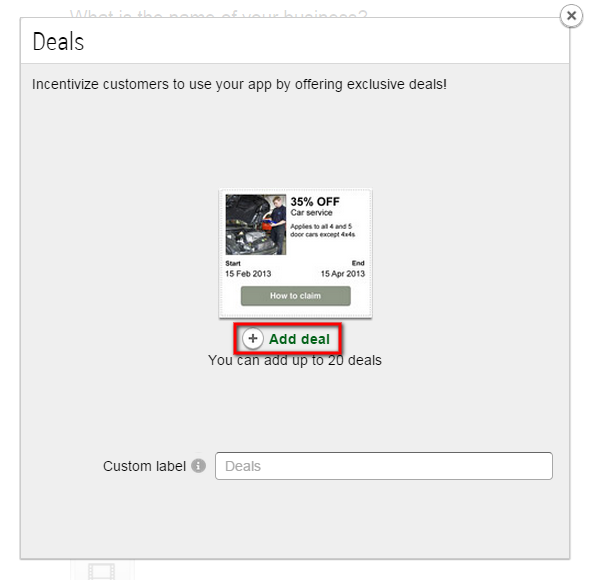 The front of the deal card tells customers what the deal is, what it applies to, when it is valid and any terms and conditions that may apply, while the back of the deal card tells customers how they can claim the deal, and displays a voucher code if necessary.
6. Create the deal by filling out an Offer discount or price and an Offer item.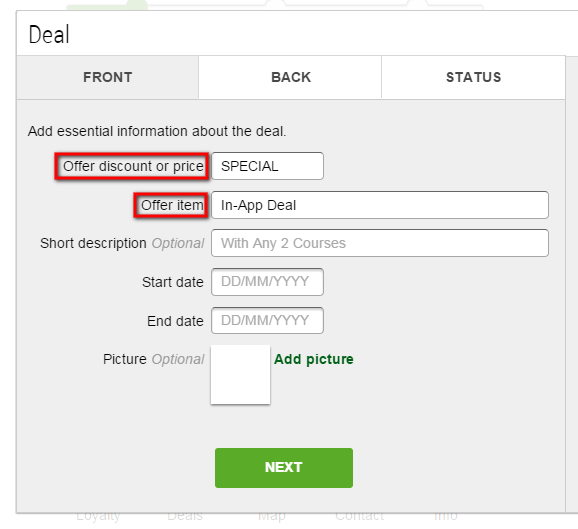 7. Optionally add a short description of the deal.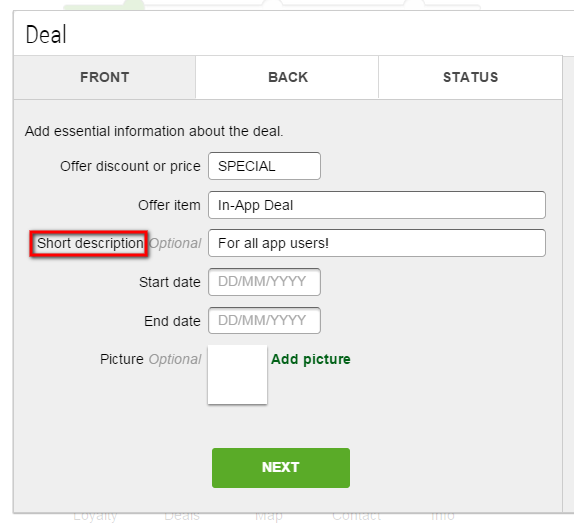 8. Give the deal a Start date and End date.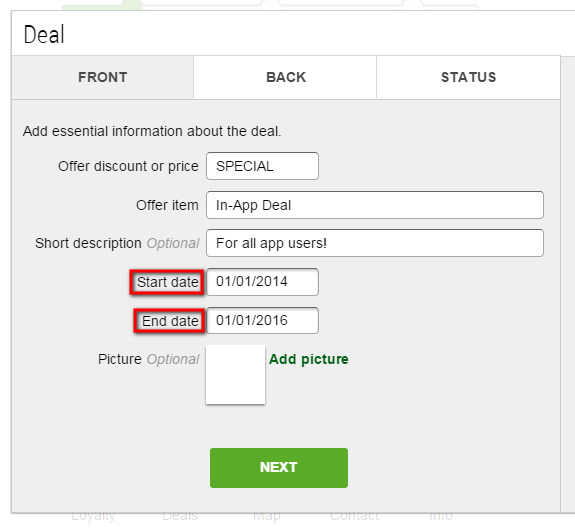 9. Optionally upload an image that clearly shows what's on offer.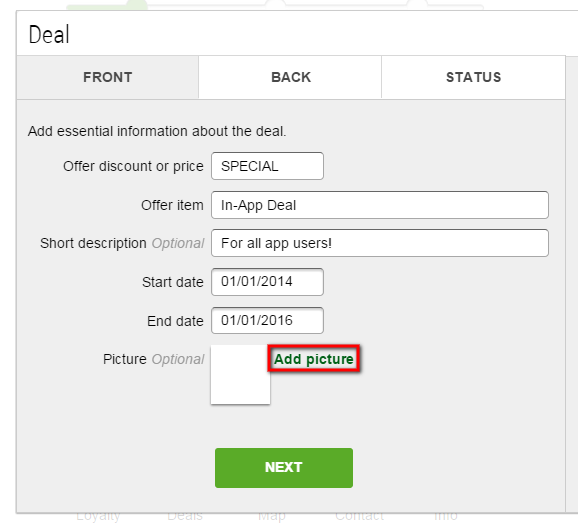 10. Hit NEXT.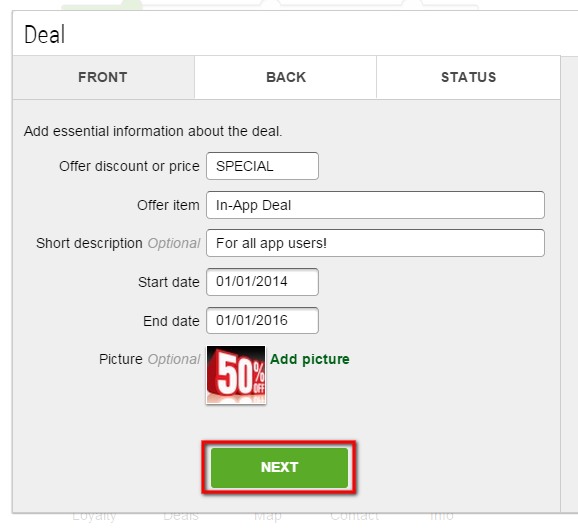 The back of the deal card tells customers how to claim the deal.
11. Optionally add a Voucher code that customers will need to use to claim.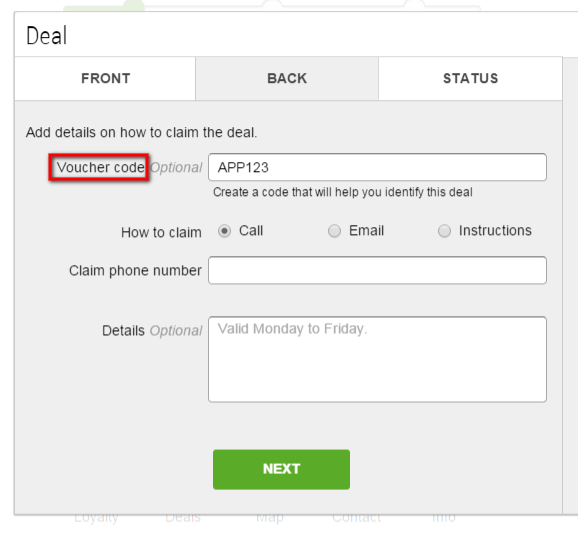 12. Create the back of the deal card by picking a method of how customers should claim: Call, Email, Instructions. Then fill out the related info e.g. a telephone number, email address, other instructions on how to claim.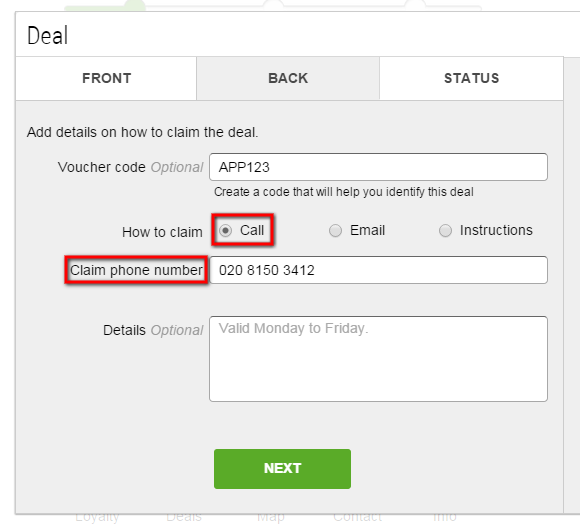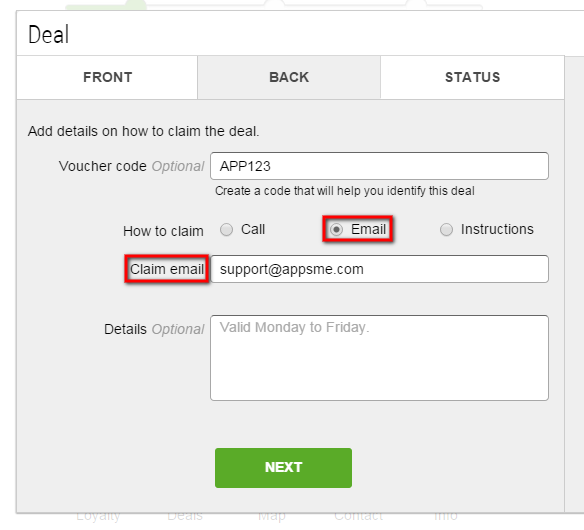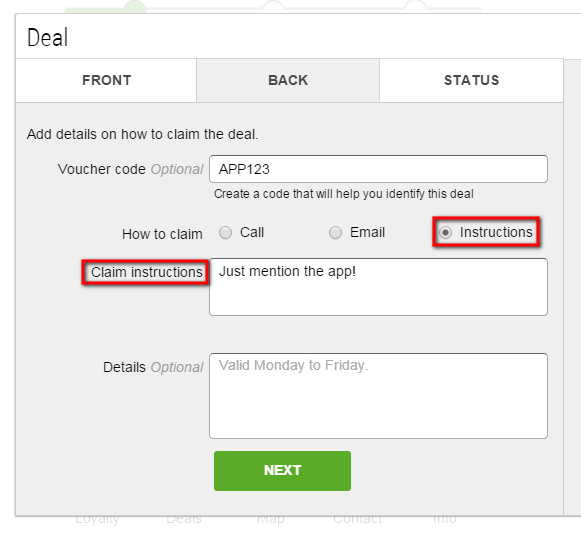 13. Optionally add extra details or terms & conditions.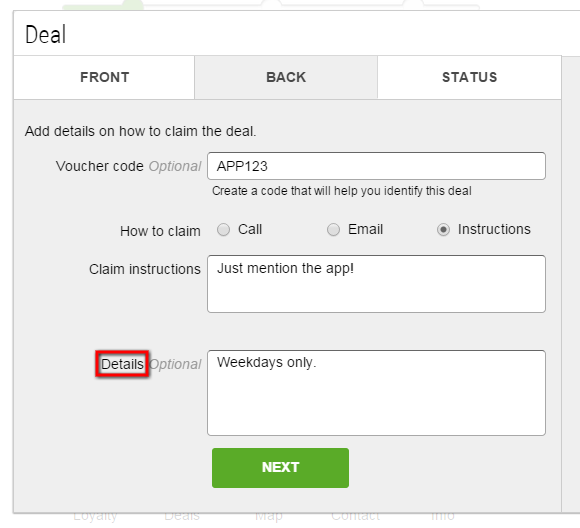 14. Hit NEXT.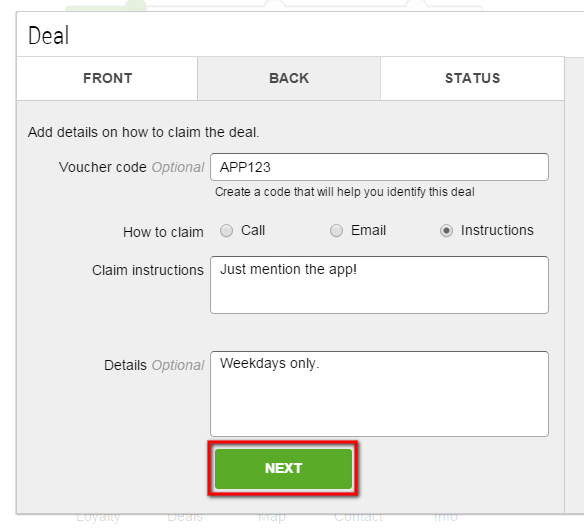 15. Select if you want to show or hide the deal.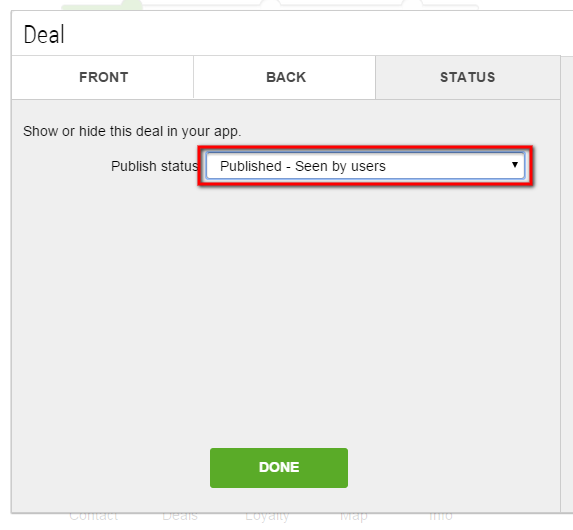 16. Hit DONE.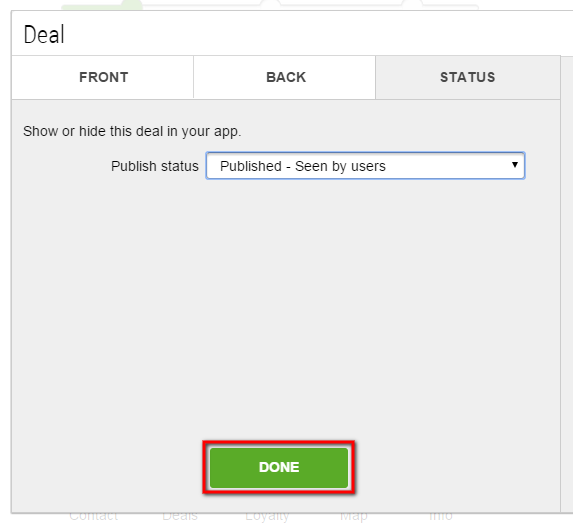 17. Optionally, rename the tab to something else (like Coupons).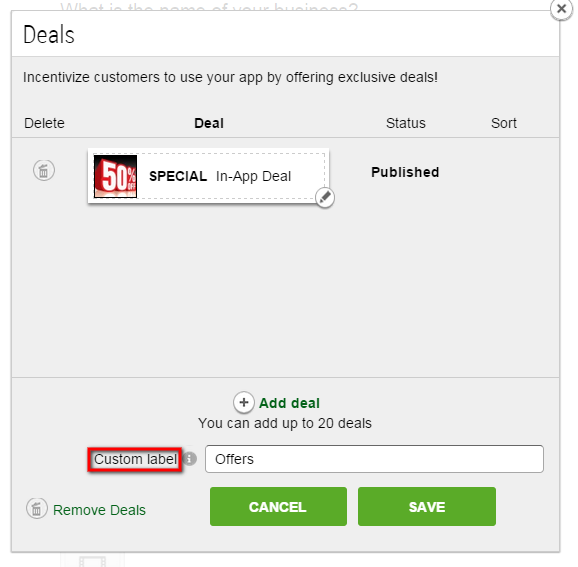 18. Hit SAVE to finish.
19. Then add other features to the app if you'd like and continue through the steps to complete your app.