1. Hit the 'Build your app for free' button from the header or homepage.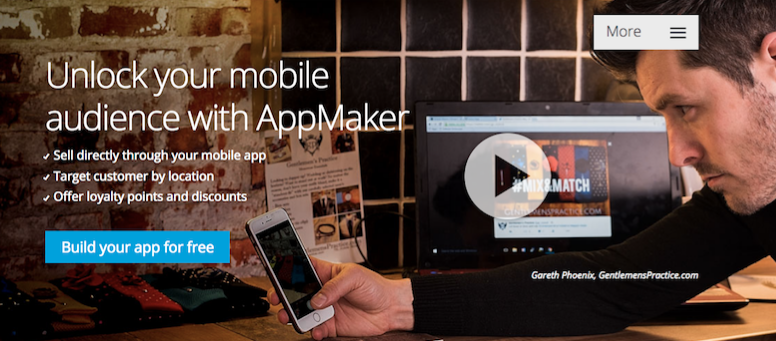 2. Enter your business' Facebook page and hit MAKE APP for us to start building the app for you based on Facebook or hit START FROM SCRATCH.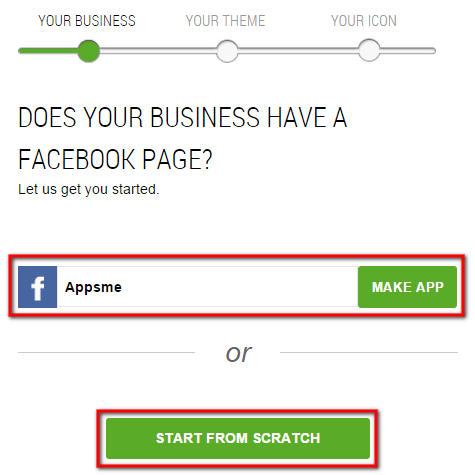 3. If it's not already completed, fill out the name and slogan of your business. Also select the industry from the options listed.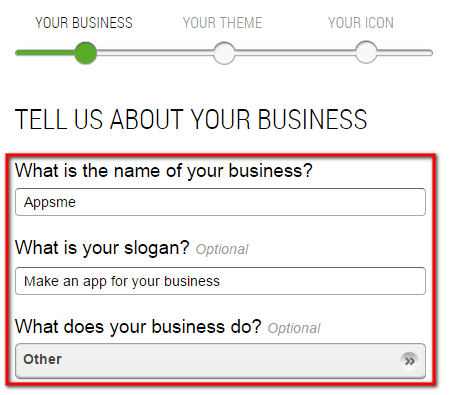 4. Click on the box for Price List.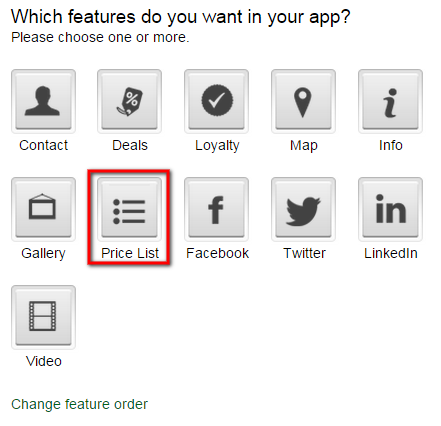 5. Optionally, give the tab a header such as 'Menu' or 'Services'.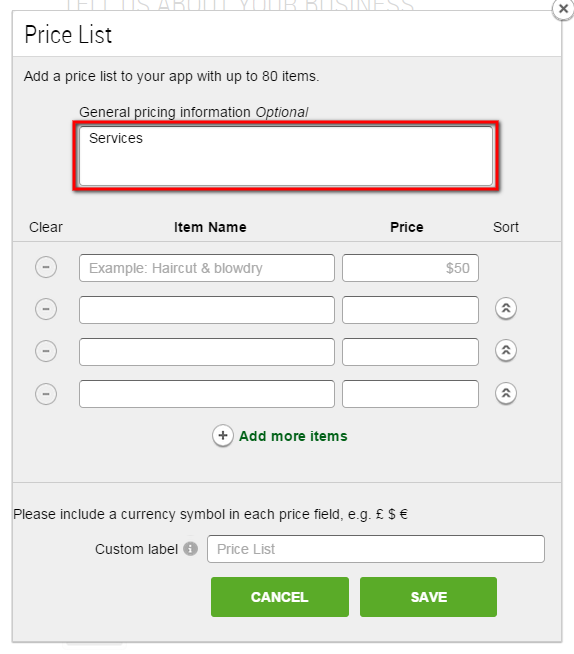 6. List all of the items and their corresponding prices. You can list up to 80 items, and arrange their order using the sorting arrows.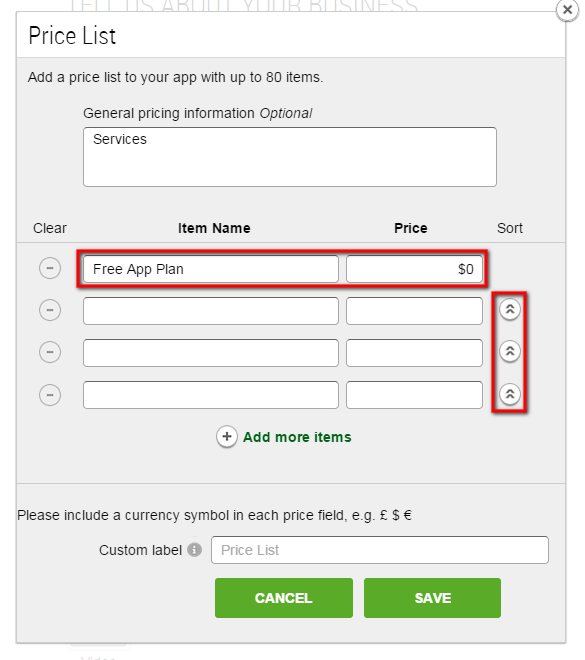 7. Optionally, rename the tab to something else like 'Menu'.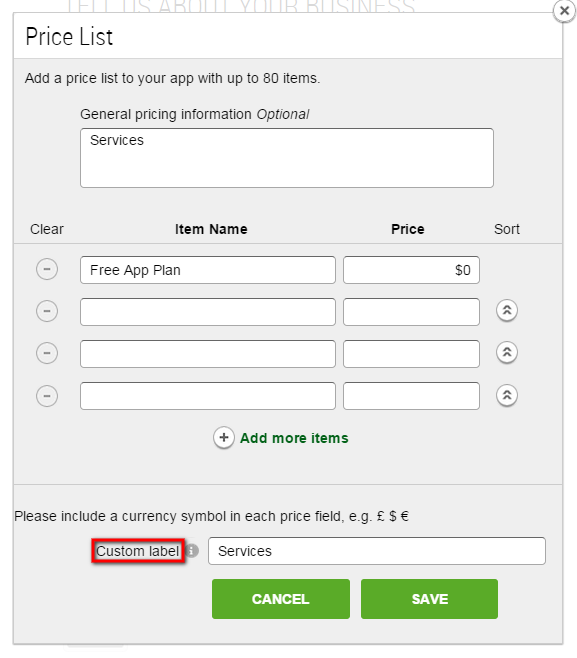 8. Hit SAVE To finish.