Using Paypal with your Ecommerce Shop
To integrate your PayPal account with your shop first log into your administrator area via your Online Control Panel.
Once logged in navigate to Settings then Payment

If you do not have the option for Paypal in your list you may need to add it by selecting the drop down list at the bottom of the page and choosing PayPal Express Checkout

Once you have done this, or if you already have the option, select the Complete it option for PayPal.

You will now need to fill in your API User name, API password and Signature. If you do not have these details please follow the steps below.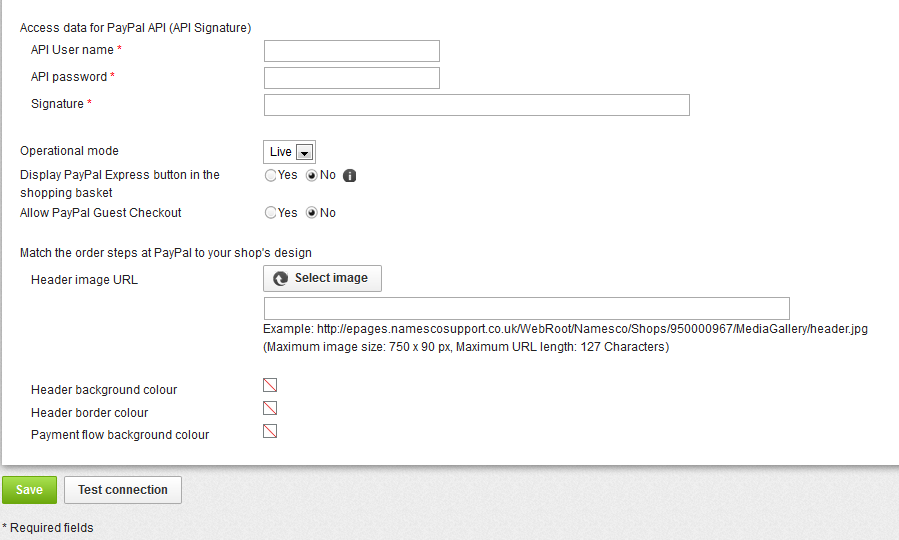 Your account will need to be a Business or Premier account to use this payment methods, if you have a personal account this can be upgraded for free from within your PayPal admin panel, for help on making this change please contact paypal.
Getting your PayPal API Username, Password & Signature
Login to your PayPal account
From the My Account section, click on your Profile link

Your Profile screen will be displayed, from the My Profile menu, choose "My selling preferences"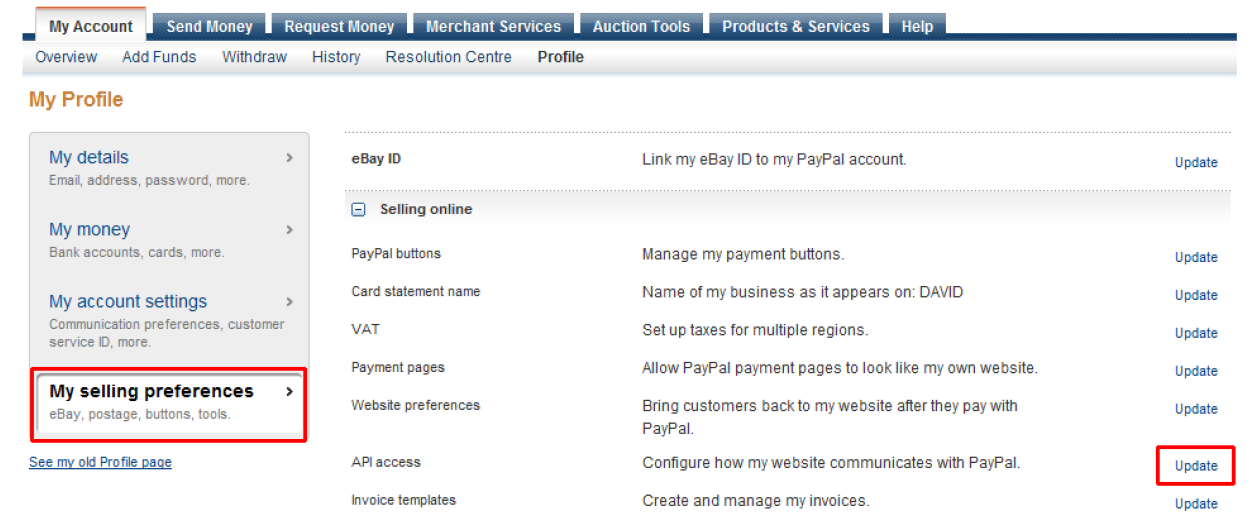 Locate API Access and click on the "Update" link
Choose Option 2 and click on the "Request API credentials" link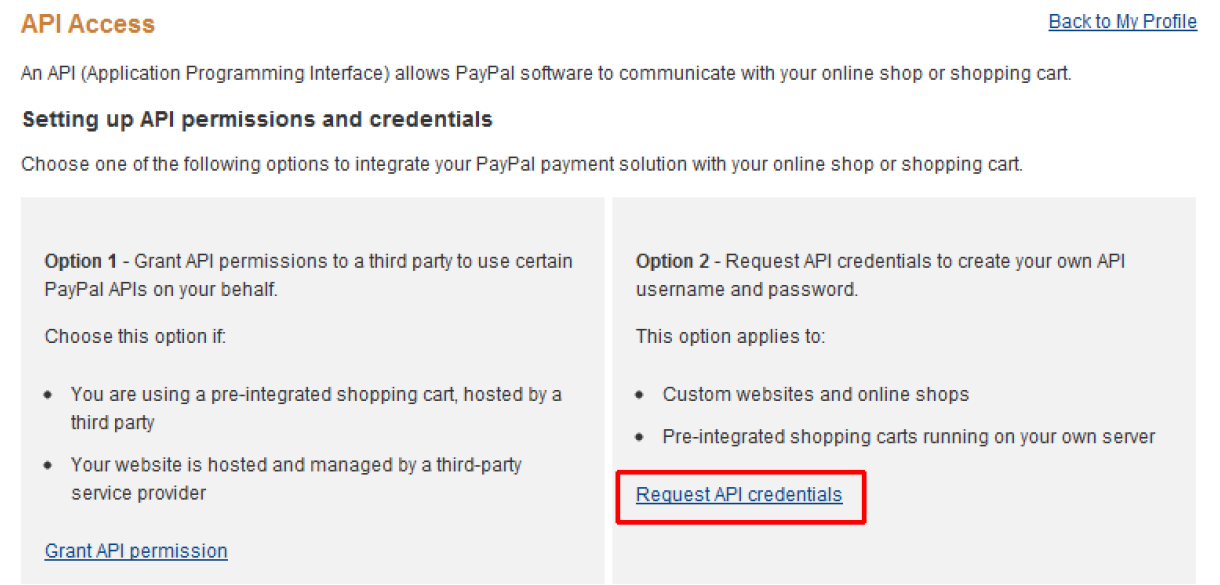 The option "Request API signature" should be preselected if not selected it and click the "Agree and Submit button".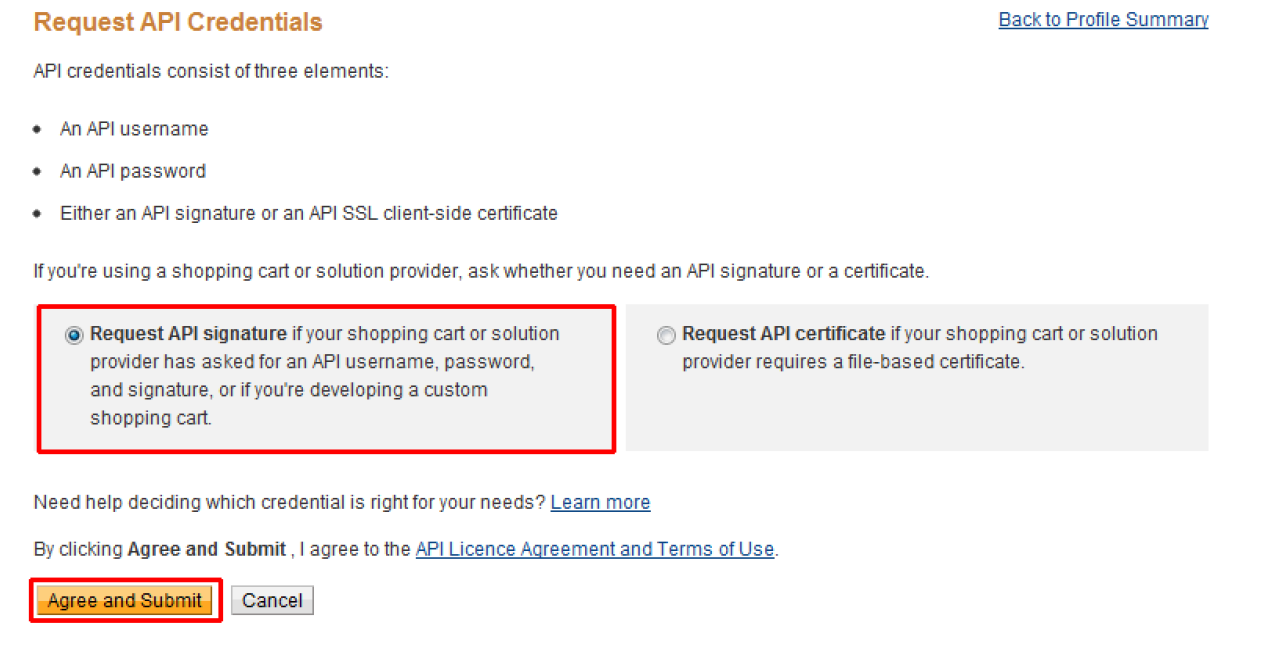 You now have your API Username, password and signature.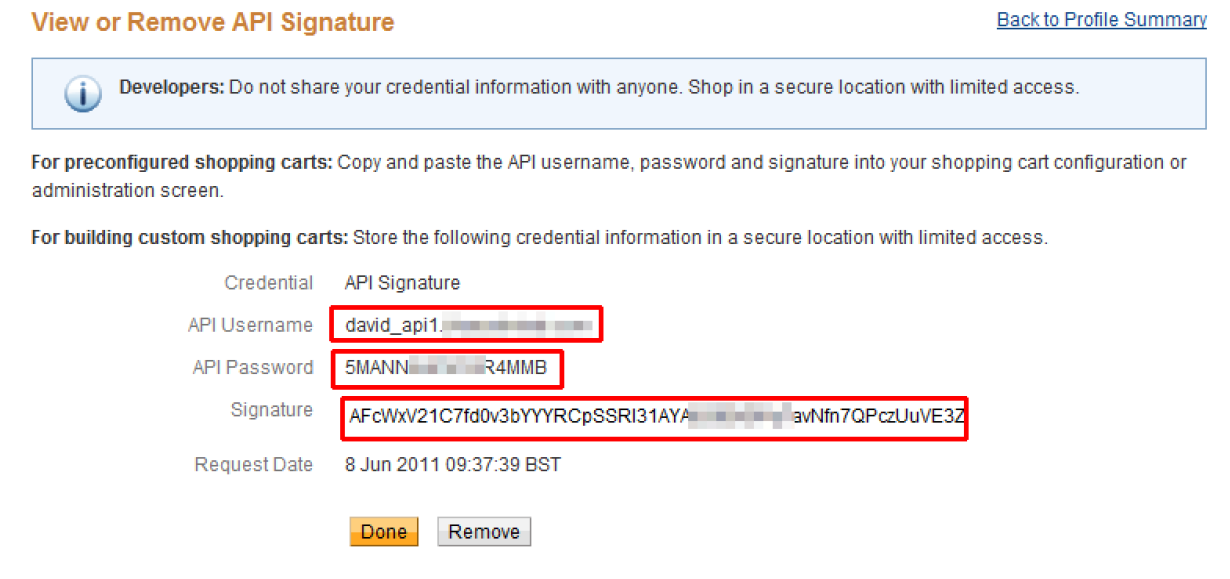 Simply enter them into the fields mentioned earlier and click
Save