Please note that if you have purchased your Sitemaker package after the 4th June 2013 you will be using our new version of Sitemaker.
The new version creates a website in HTML5 rather than flash, making our Sitemaker website viewable on many popular phones and tablet devices.
Because of this some of the Support Centre articles may not apply to your Sitemaker configuration. To make it easier we have appended all relevant articles with HTML5 to make it easier for you to find your desired guide.
SiteMaker Pro has the ability to integrate with PayPal so you can start selling products through your website.
This guide will explain how you can add a simple 'Buy Now' button to your site that will connect to your PayPal account.
The first step will be to create a page within your website that contains a list of products that you wish to sell.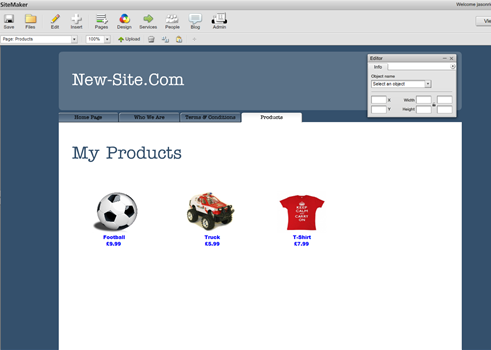 Click Insert on the toolbar then select Widget Library.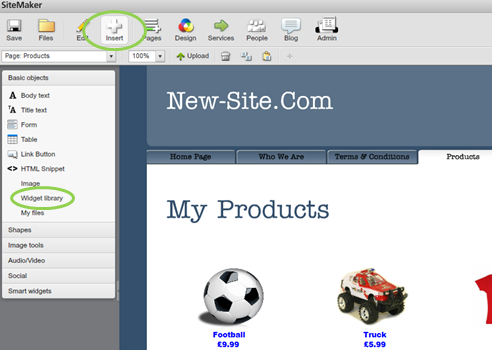 From the 'File Manager' choose Seller Tools and you will have 3 options to choose from. In this example we are using Single Item Purchase. Click Use this to confirm your selection.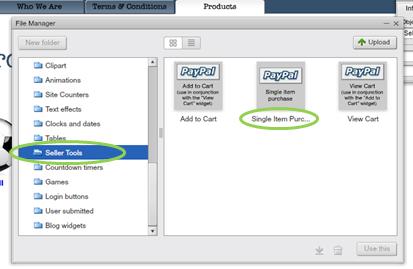 A 'Buy Now' button will now appear on your website. You can reposition and resize the button by dragging into place. Use the 'Editor' toolbox to change the colour of your button by selecting the Style tab.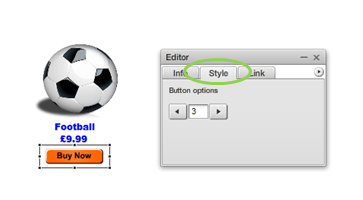 You now need to link you site you your PayPal account. Select the Link tab on the 'Editor' toolbox. Next click the PP button followed by Edit.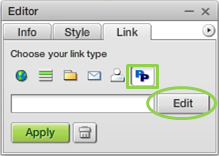 Enter your PayPal account email address then click Next.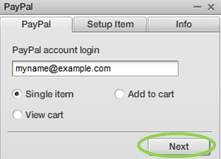 Enter your product details then click
Finish
.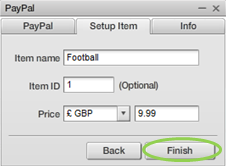 If you do not yet have a PayPal account, you can click on the Info tab and Create a PayPal account. You will then be redirected to the PayPal website to setup your new account.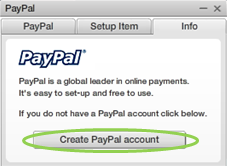 Click Apply.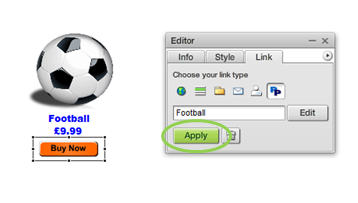 Repeat the same process for all of your other products.