Before you start building your website with either CloudSite or FreeSite you may first need to activate or upgrade your package.
We have provided guides to activating and upgrading your website below
How to activate FreeSite
How to upgrade your CloudSite
Now that you have your website builder package you can get started.
First thing you need to do is ensure you have logged into your Online Control Panel. If you need help logging in please follow this guide.
How to access the Online Control Panel
Now that you are logged in simply click on the Edit option beneath the domain CloudSite is attached to.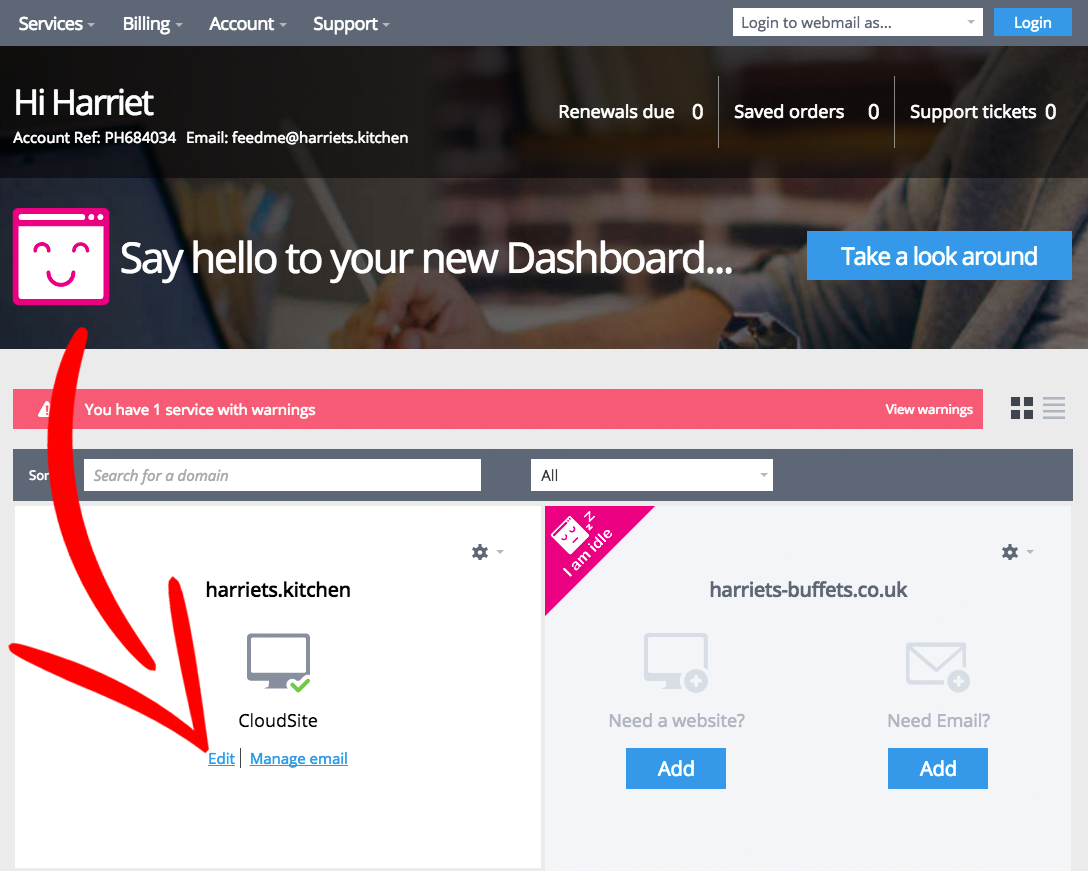 This will take you through to your website editor where you can start building your website.
For design assistance we have provided a selection of guides that you can take advantage of. These can be found in the CloudSite section of our Support Centre, or by following the link below.
CloudSite support articles
Additional to this in your website editor there is a help button at the top that will guide you through various basic design features.