If you find you have not got the option to activate your free website, you may already have FirstPage activated on your account.
All you need to do is to delete your current FirstPage package and then you can set up your free website.
Please note that it is not possible to re activate FirstPage once you have deleted it.
The first step is to log into your Online Control Panel.
Note: This illustrated tutorial provides more assistance on logging into the Online Control Panel, if you need it.
Once logged in select domain names on the left hand side.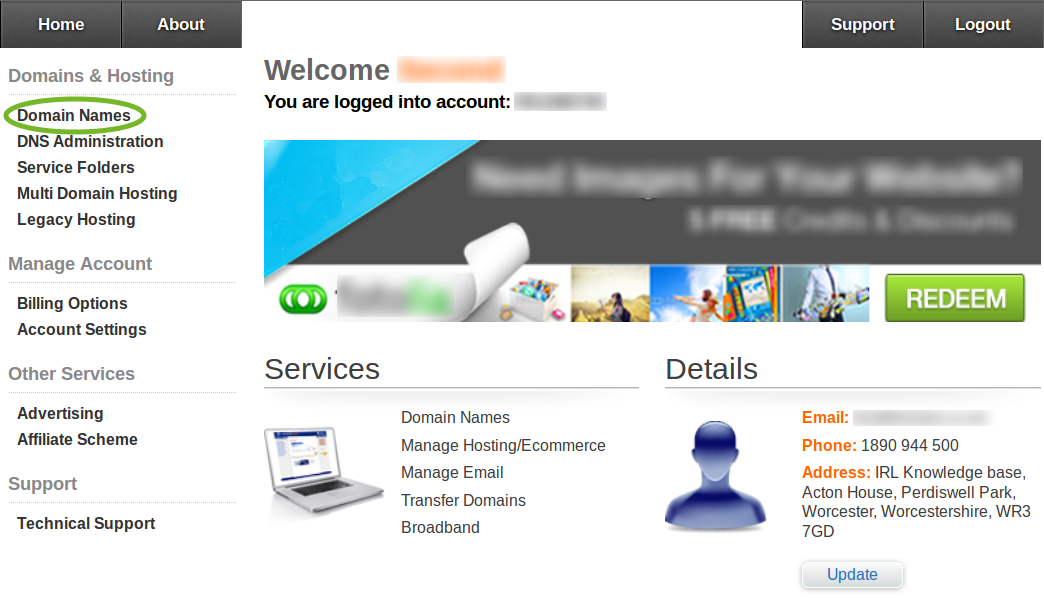 Next click on the domain name that has FirstPage active.

Click First Page on the left hand side navigation.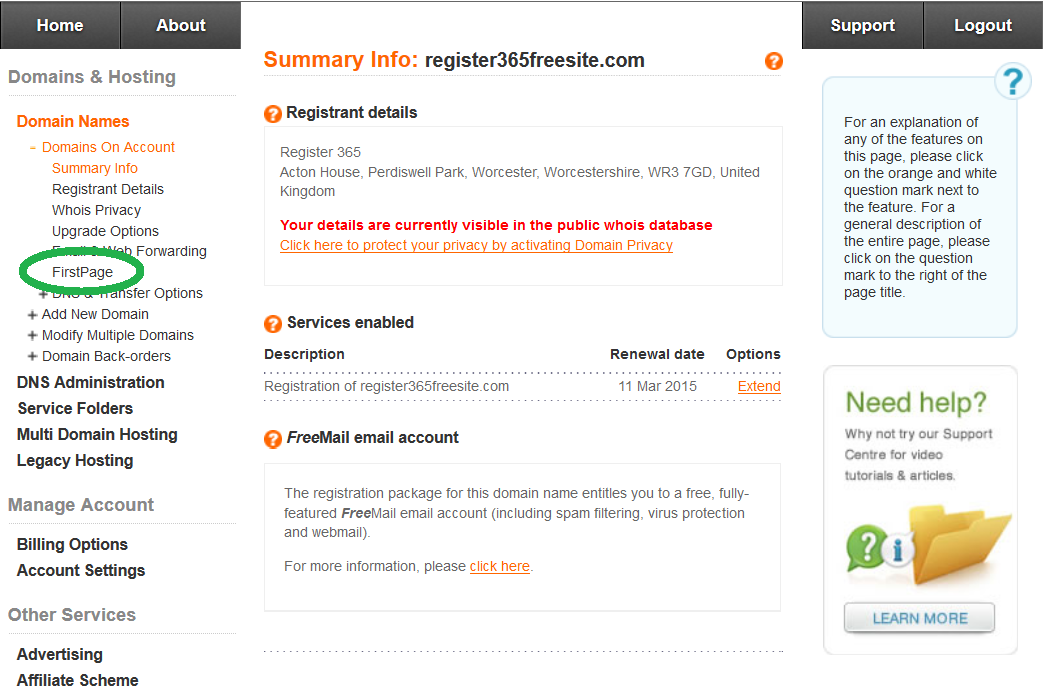 Finally scroll to the bottom of the page and click Delete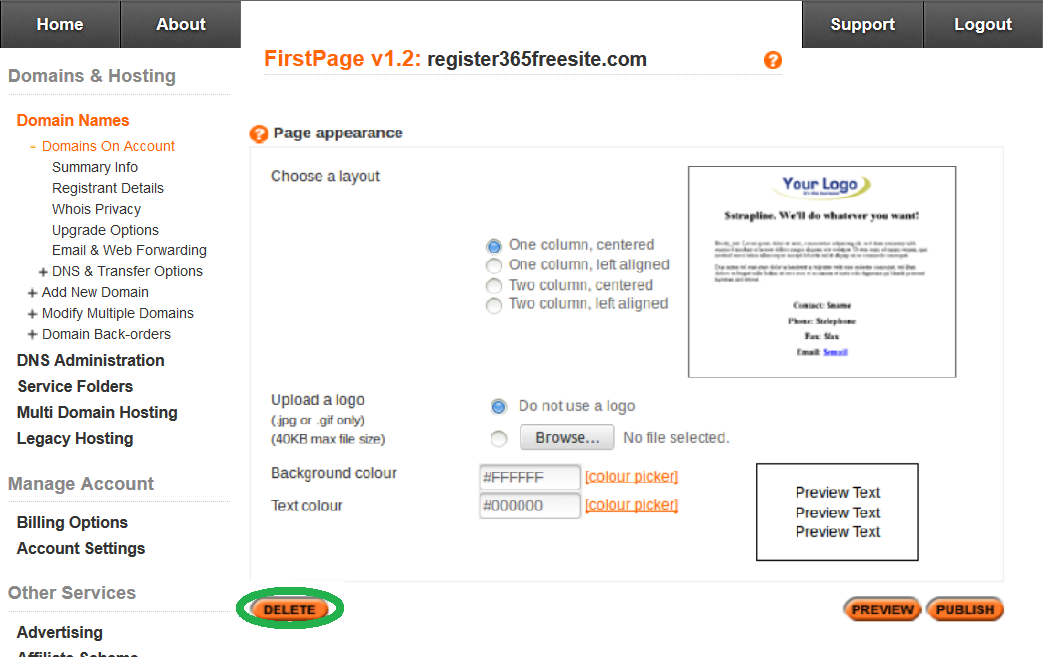 Once you have removed FirstPage simply follow this guide to activate your Free Website How to activate FreeSite