How to move a domain between Register365 accounts
Domain names that are already with Register365 can be transferred between Register365 accounts via the "Push Domain" facility in your Online Control Panel. You may push a domain to an existing account by specifying the account reference (e.g. RGP012345) or create a new account to receive the domain.
- The first step is to login to your Online Control Panel and select Domain Names from the left hand menu.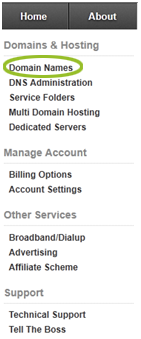 - You will now see a list of the domains on your account, select the domain you wish to move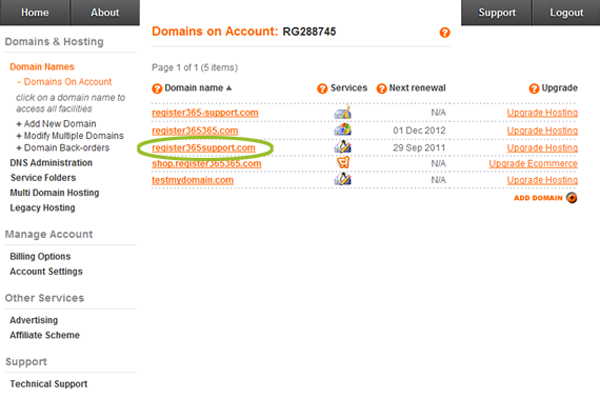 - Select DNS & Transfer Options from the left hand menu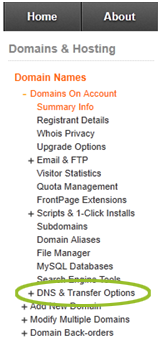 - Now select Transfer Domain
https://kbmedia2.names.co.uk/8fe/f7f580e11d00a75814d2ded41fe8e8fe/CPTransferDomain.png
- You will now see a number of options in the centre of the screen, the option to look out for, and select is click here to push this domain to another account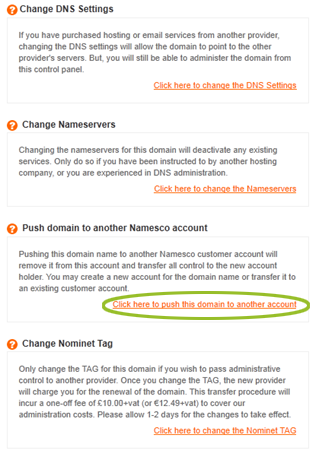 - From here, you can now chose from 2 options. Either, enter a pre-existing Register365 account reference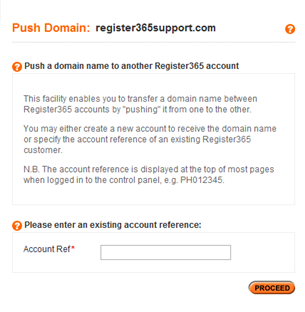 - Or complete the new account form to push your domain to a fresh account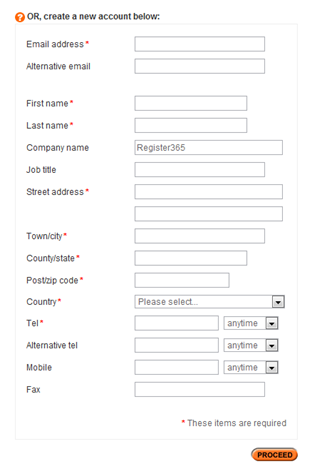 - All that is left to do now, is select Proceed and follow the on screen prompts.
Please note: This facility is only available to account holders. It cannot be accessed when logged in as a site administrator.