To transfer your domain name to a new .ie Accredited Registrar, you will need an authorisation code (Authcode).
First, login to your Register365 Control Panel at
http://admin.register365.com: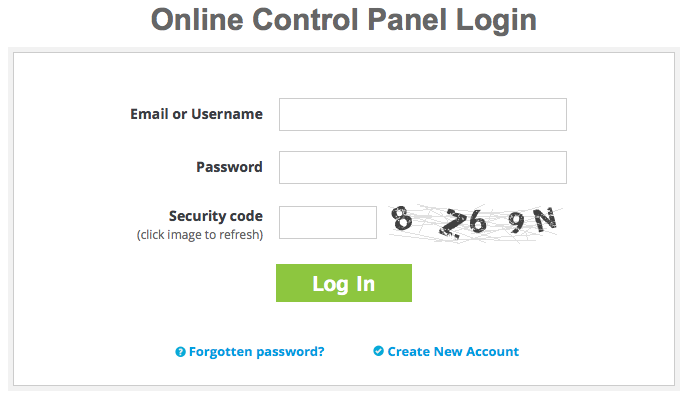 Once logged in, click on to 'Technical Support' at the bottom of the left hand menu: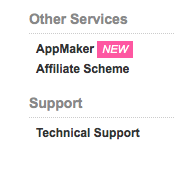 Again, inside your control panel, just beneath 'Technical Support' now, select 'New Support Enquiry':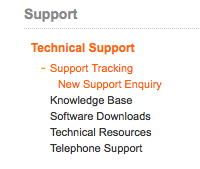 In the centre of the webpage now, you will see at the top we have listed your contact information, it's important that you ensure this is up to date as we will send the Authcode to you by Email and may call you if we have any questions relating to the transfer.
You will now need to create a Support Ticket, by entering the details of your domain transfer request in the bottom half of this online form, detailing the domain name in question and advising that you want to transfer the domain name away from Register365, to another provider: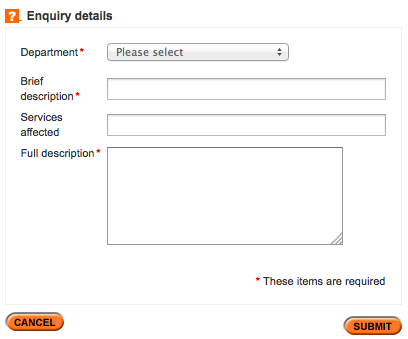 The fields on this form which are marked with an orange asterisk, must be populated with information, you cannot submit the form if these fields are left empty.