To setup a new POP3 account in Outlook 2007:
1. Click on Tools and then Account Settings...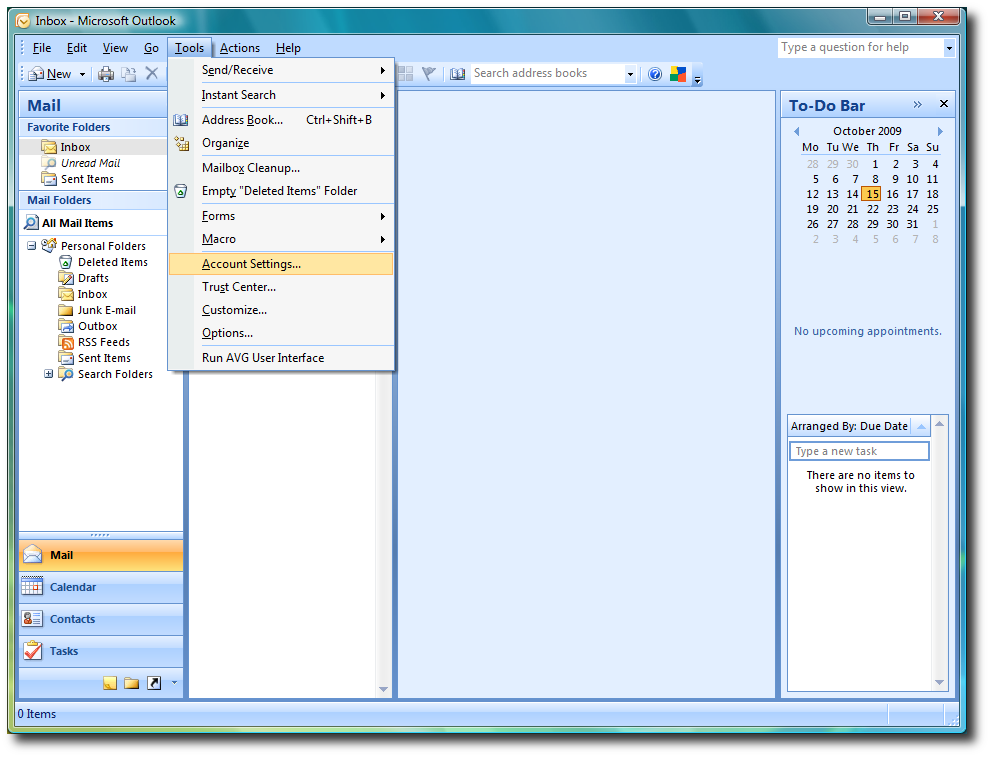 2. Click on New on the email tab...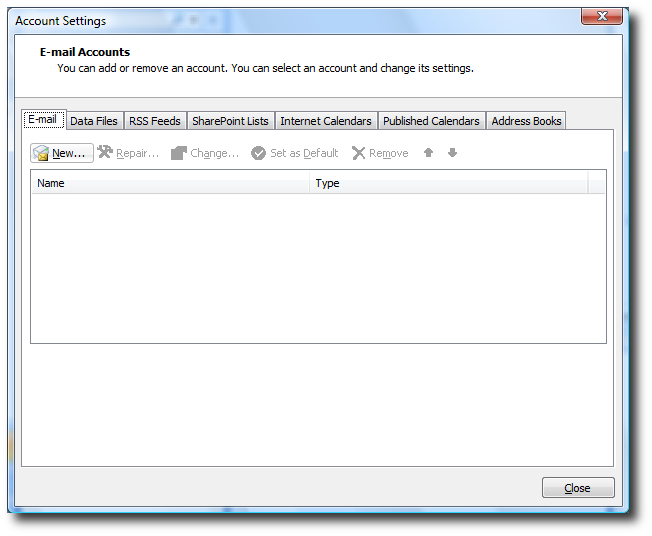 3. Check the Manually configure server settings or additional server types checkbox and then click on Next...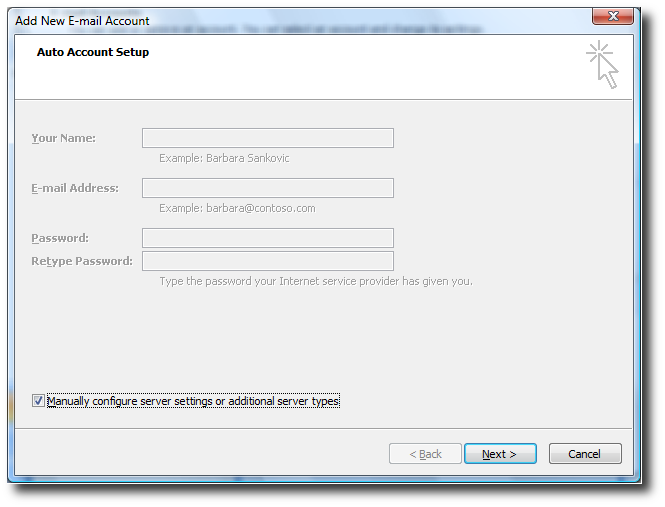 4. Select Internet E-mail and click on Next...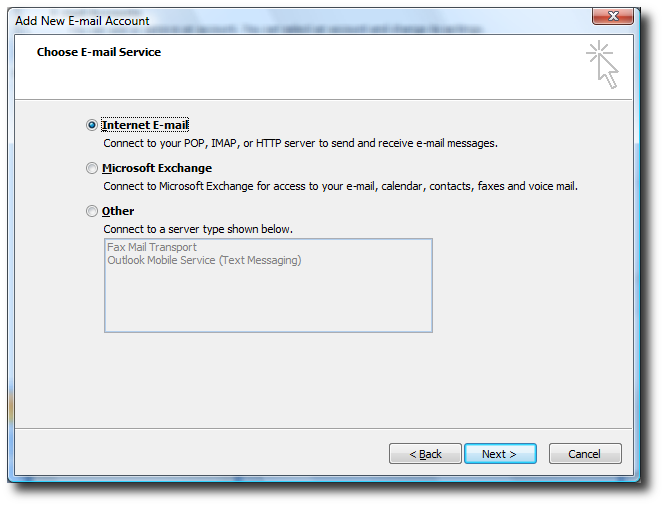 5. Enter your name and your email address. Select POP3 from the dropdown menu, under Incoming mail server, enter pop3.reg365.net and enter your SMTP serve under Outgoing mail server. Next, enter your mailbox username and your password. Finally, click on Next...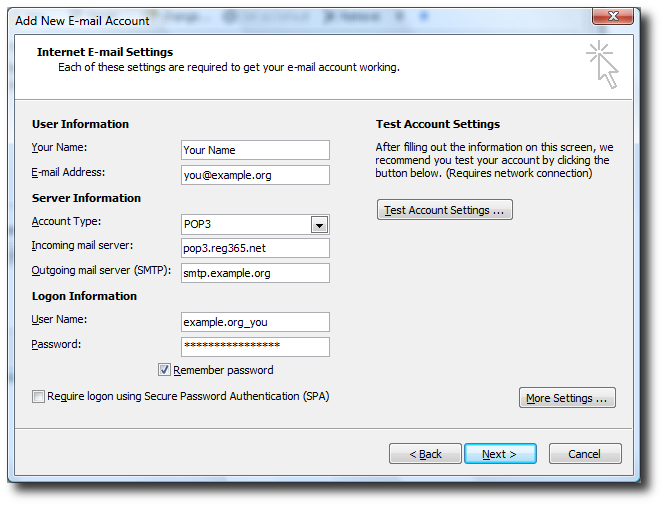 6. Click on Finish to complete the account setup.