To setup a new POP3 account in Entourage:
1. Click on Tools and then Accounts...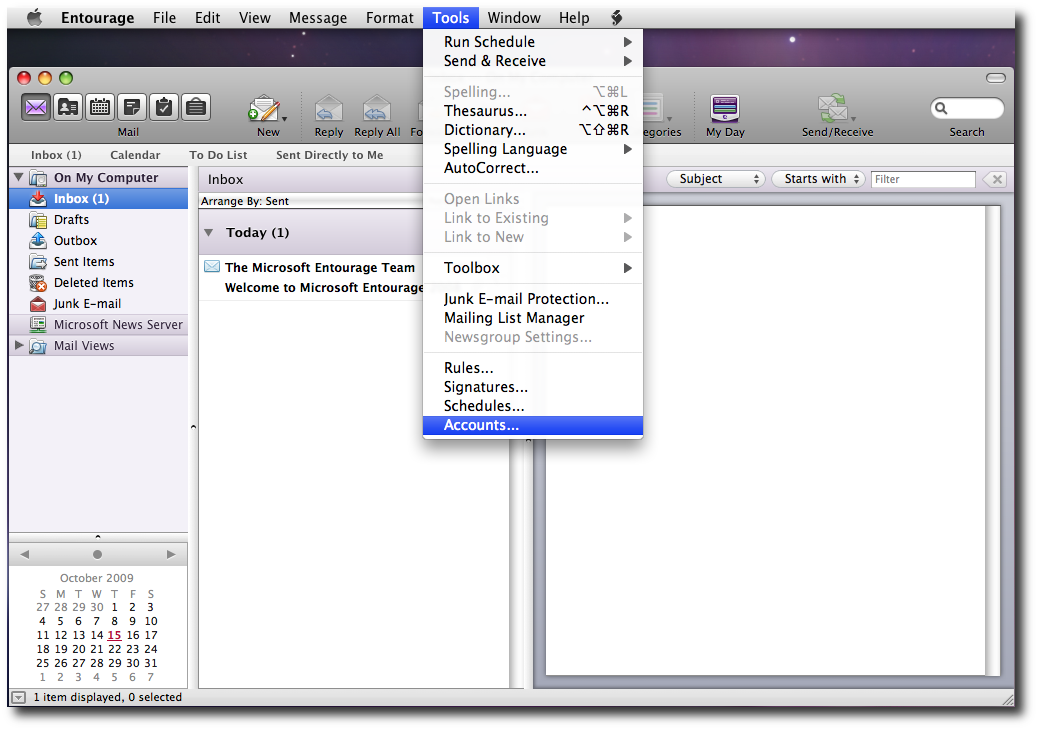 2. Next, click on New...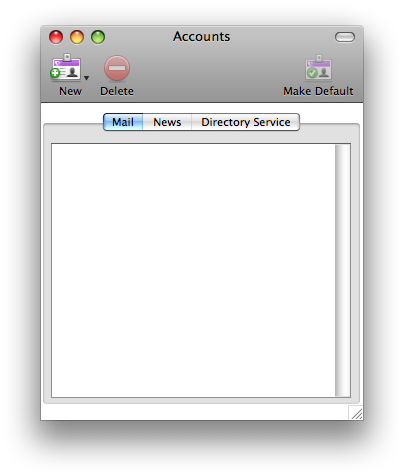 3. Click on the Configure Account Manually button at the bottom...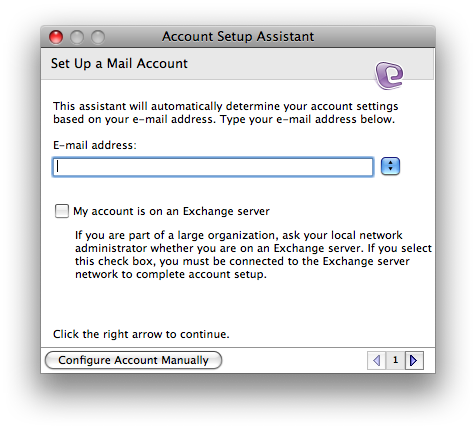 4. Select POP and then click on OK...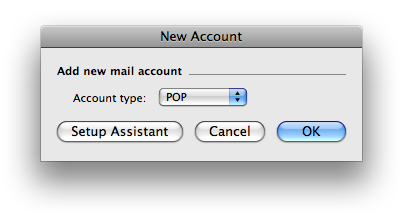 5. Fill in the fields, ensuring that you enter your mailbox username as the Account ID, enter pop3.reg365.net as the POP server and your mailbox password. Enter your SMTP server and then click on OK to finish.