Once logged in to your Online Control Panel select Manage email from beneath the domain: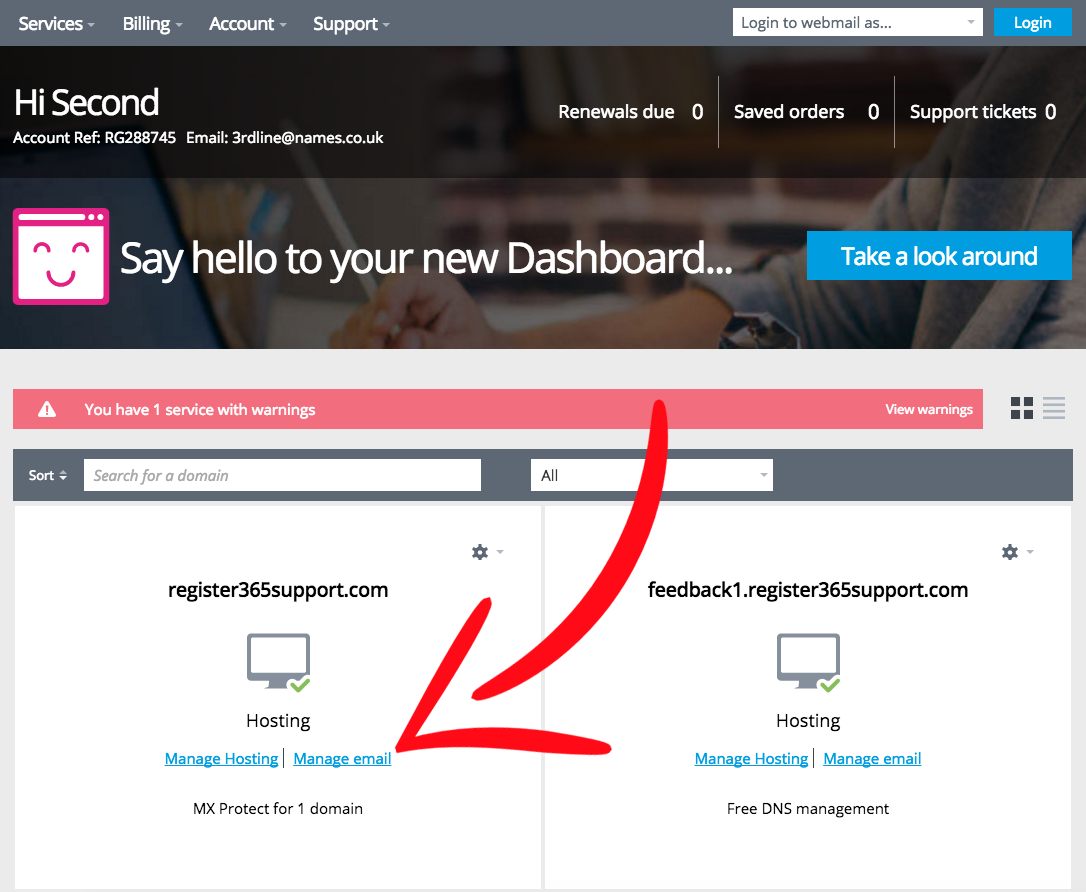 You should now be in the Email & FTP or Email settings section, if not you can select Email & FTP from the left hand menu.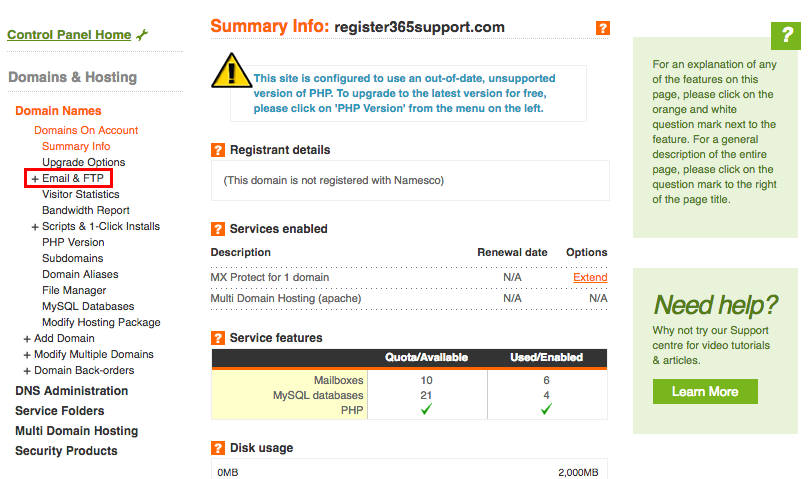 Click on Add User/Mailbox on the middle of the screen under Users and mailboxes.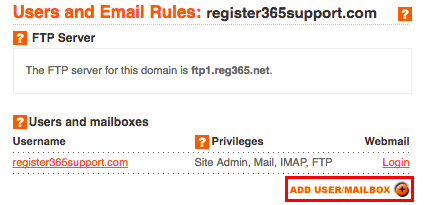 - In the Username field enter the username you would like to use to login to your mailbox
- In the Password field enter a secure password for your mailbox.
- In the Email aliases field enter the email address you would like for example if you wanted sales@register365support.com only enter sales, Finally click on Save at the bottom of the page