Your FTP details can be found within your online control panel:
1. Log in to your online control panel:
2. Click the FTP Manager icon from your accounts home page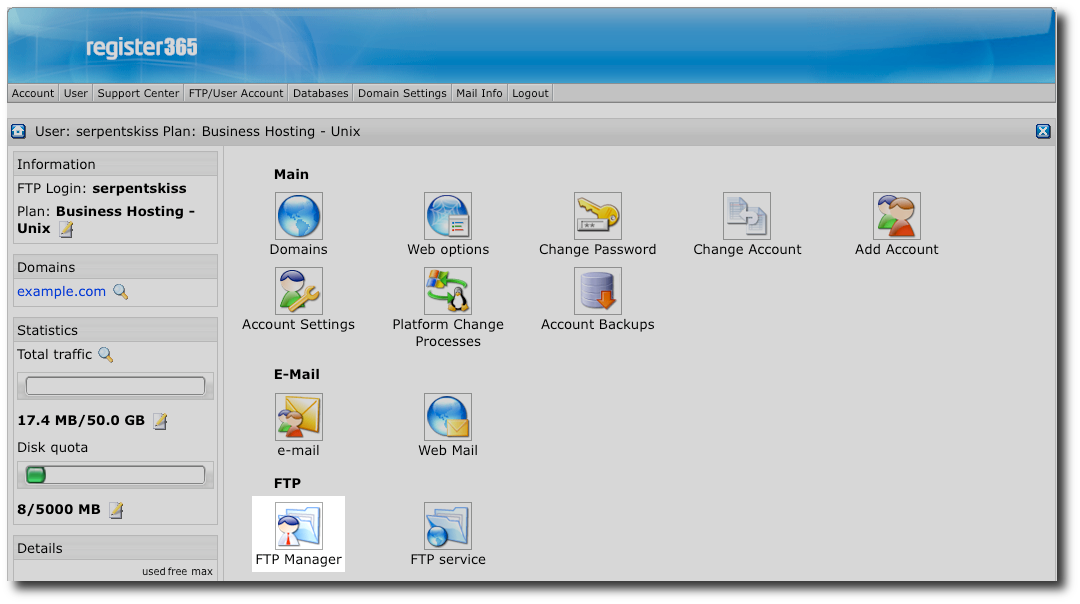 3. Your FTP Login Username and Host Name are displayed on this page:
4. If you do not know your FTP password, click the Edit icon from the FTP User section
5. Enter a new password and confirm.

Once submitted, the new FTP password will take up to 15 minutes to become active.
_______________________________________________
Related Articles