Unlimited subdomains are a new feature that has been added to our Control Panel thanks to feedback from our customers.
With this, you can create subdomains of your domain name, and point them to folders anywhere inside your hosting web space.
Adding subdomains is an easy matter, managed in only 4 simple steps:
Step 1: Choosing the domain name
Log in to your online Control Panel as normal, then click on Domains On Account to show all the domains you have.
Select a domain that has web space. The left hand menu now changes to items specific to this domain. Click on the Subdomains option (see below)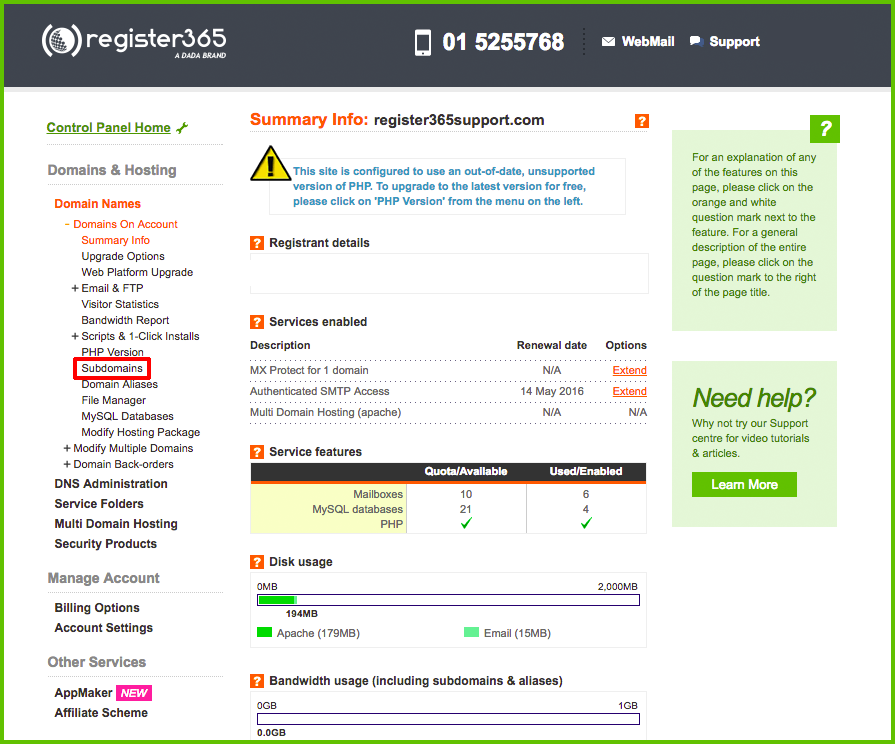 Step 2: Adding a subdomain
If you have no subdomains set up already, you will see the screen shown below. If you have any subdomains set up, then they will be listed here.
To add a new subdomain, click on the Add Subdomain link (see below)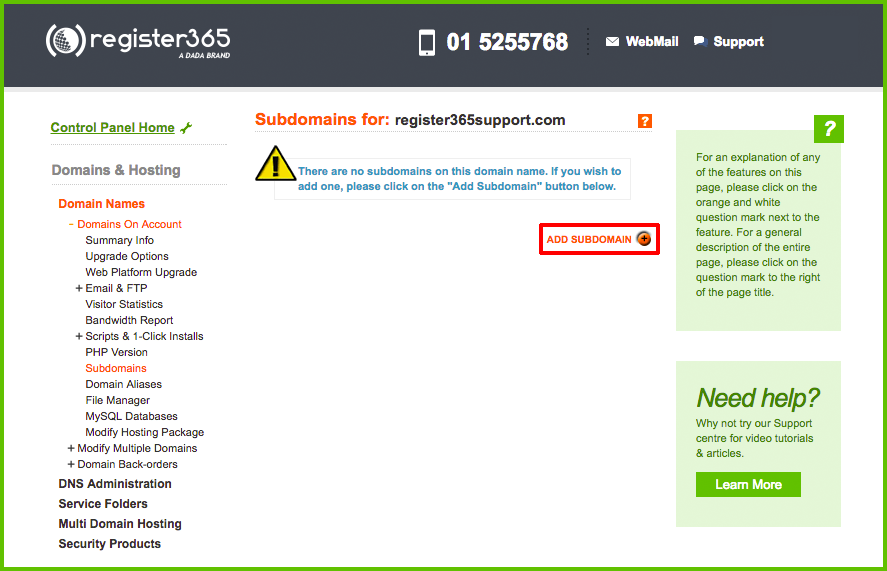 Step 3: Entering the details
On the next screen, you will be asked to enter the details for this subdomain (see below). These are: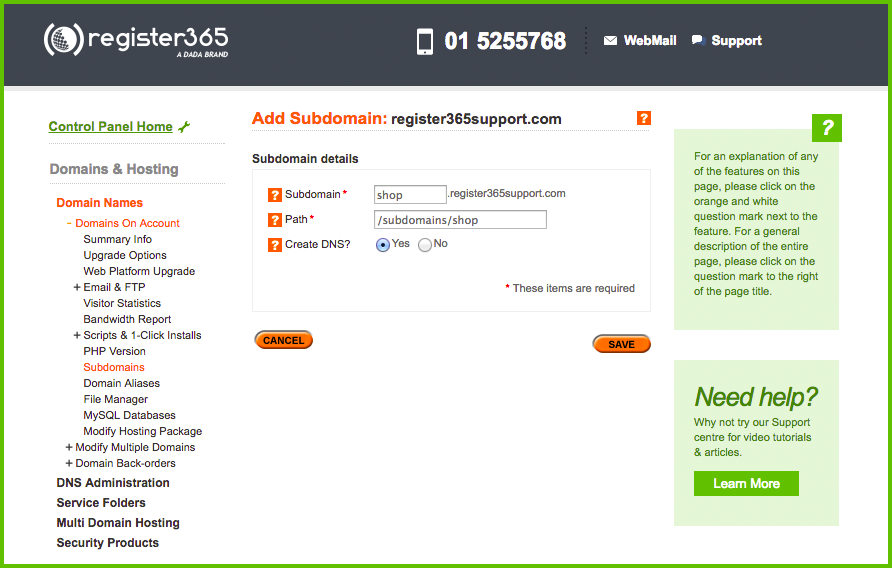 subdomain: the name of your subdomain. For example, if you want to set up test.example.com, then you would enter test in this box
path: the path in your web space to the folder for your subdomain. Remember that you have a "private" area which can't normally be accessed in a web browser, above the folder called "web".
Create DNS: Tick YES to make this subdomain live over the internet
Once you have entered these details, click on the SAVE button. If the path you have entered doesn't exist, then the Control Panel will create it for you.
Step 4: Finished!
Once completed you will now see a confirmation that the subdomain has been set up correctly and is ready to use.