To open a support enquiry please follow the steps below:
1. Log into your Online Control Panel at https://admin.register365.com/ and click on Technical Support: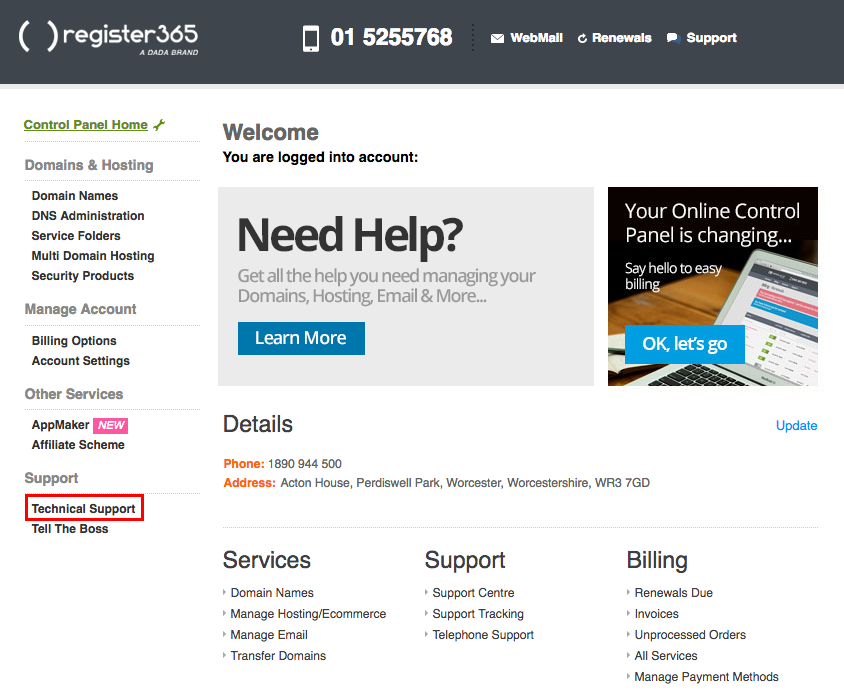 2. Click New Support Enquiry on the left menu or Create Enquiry in the centre: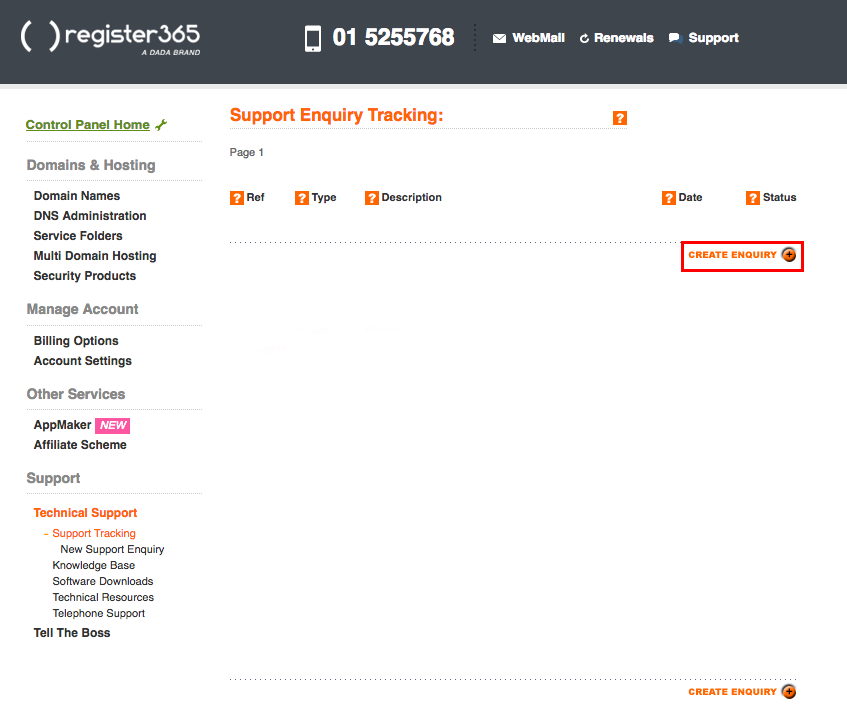 3. Select the department you need and fill in the details relevant to the query that you would like to raise: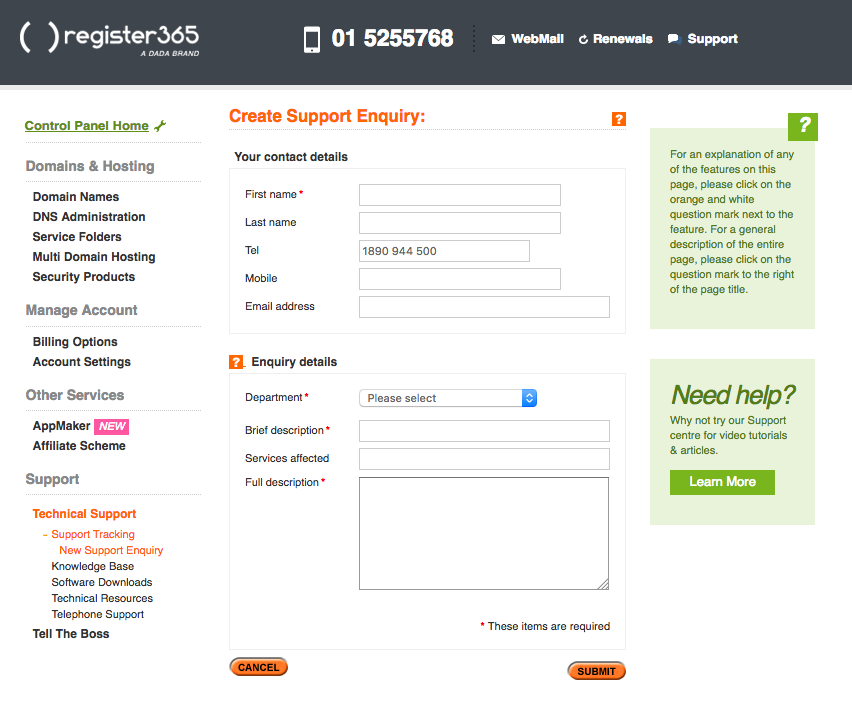 This ticket will then be logged against your account and actioned by a member of staff as soon as possible.