First, log into your Plesk control panel and then click on Domains from the main menu.
Click on the Domain that you wish to rename.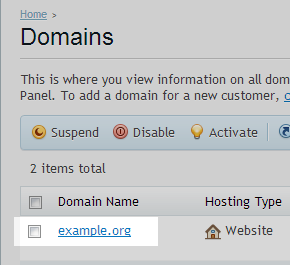 Click Websites & Domains from the tab menu at the top of the page.

Click on the Hosting Settings next the domain name

Now simply replace the existing Domain name with the new name that you would like to use. Don't worry, no content will be lost and the change is virtually instant. Click Ok at the bottom of the page to save your change.