When you purchase a new hosting package or create a new Multi Domain Hosting package you will receive a confirmation email with your FTP details included.
If you do not have a copy of this email you will need the following:
FTP host address
Linux Servers
Linux Hosting is represented by a 'H' for Hosting and a Linux Penguin, the two variations are represented by the 'ZWS' meaning Zeus Linux and the feathered Apache logo meaning Apache Linux.


Linux (Zeus &Apache) host Address: ftp1.reg365.net
Windows Servers
The Windows 2003 platform:

Windows hosting: ftp2.reg365.net
The Windows 2012 platform:

Windows hosting:
ftp3.reg365.net
Tip: If you are not sure if you have Linux or Windows hosting you can find out by clicking the Domain Names section of your control panel and referring to the Services column.

FTP username
This will be your domain name. For example register365support.co.uk
Important: Customers with Windows hosting may have their username shortened if their domain name is very long.
To check if you have a shortened username, follow the FTP Password section below:
FTP Password
If you are not sure of your FTP password, you will need to reset it from your control panel:
- Log in to your online control pane and click Domain Names: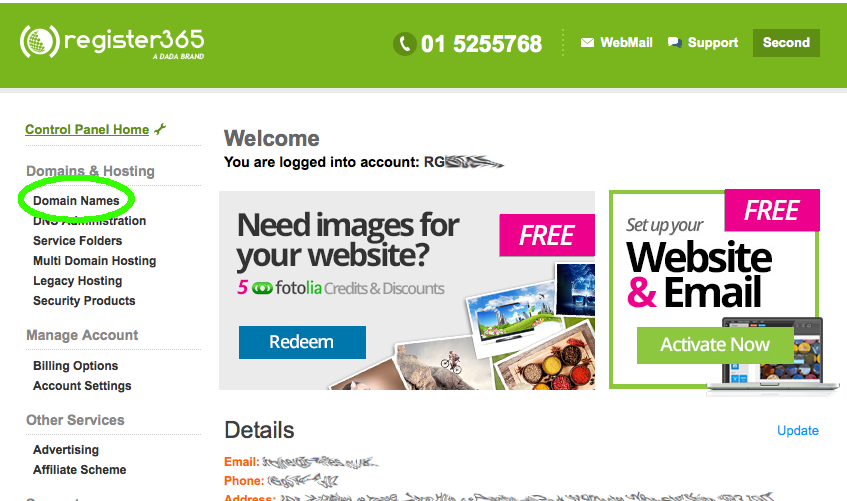 ----------------------------------------------------------------
- Click the Domain Name you wish to reset the FTP password for: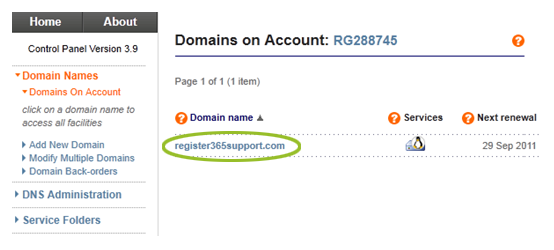 - Click Email & FTP: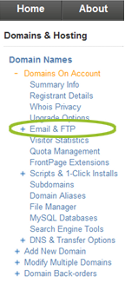 - Click the username you wish to update: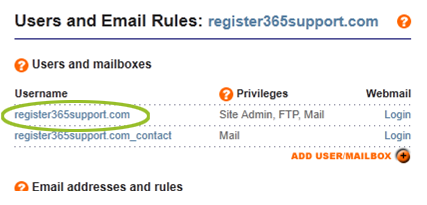 5. You can check your FTP username on the edit page. Enter a New password then Confirm password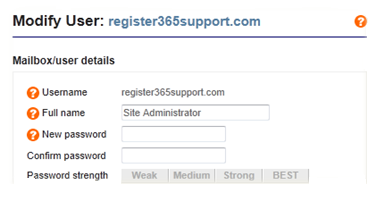 - Ensure the FTP Enabled? option is set to Yes then click Save once you have finished.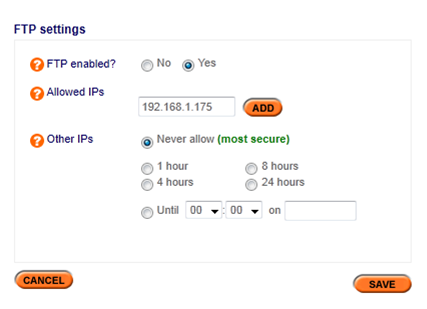 FTP directory / path
If your FTP software requires you to enter a directory or path, this will be /web. You will need to ensure all content is being uploaded to this directory for it to be visible on the Internet.