- You can organise your Emails quickly and simply with this drag and drop function. If you want to keep a particular Email and have a designated folder you'd like to store it in, just drag this Email across the screen using your mouse, until you're hovering over the folder, then release the mouse button to drop the Email to it's new destination. Alternatively you can pop the Email into your deleted items folder, if it's an Email you do not require.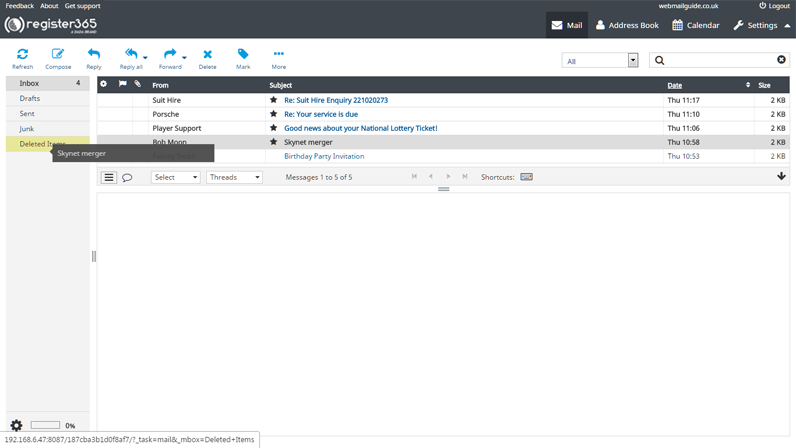 - To create new folders, first select 'Settings' from the top right of the screen.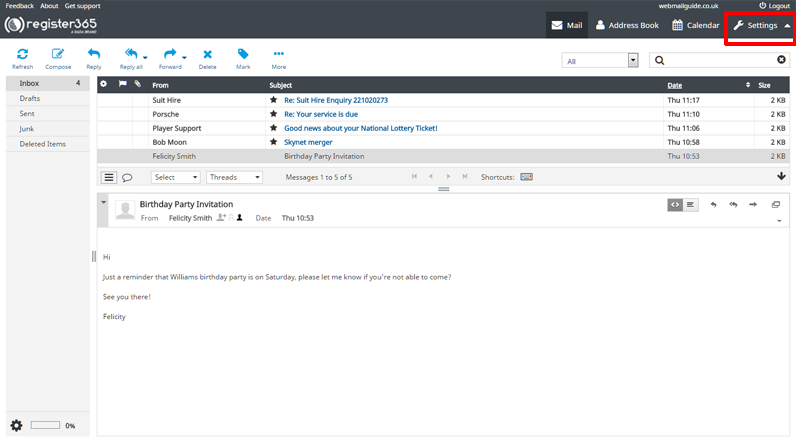 - Having pressed 'Settings', you will now be on the preferences page, so from the far left menu, select 'Folders', then at the bottom of the next column click on the + symbol, name your folder, decide if it's to be the child folder to an existing folder, if so select the parent folder from the drop down list provided, select 'List' or 'Thread' depending how you want the message trail to read, finally press 'Save'.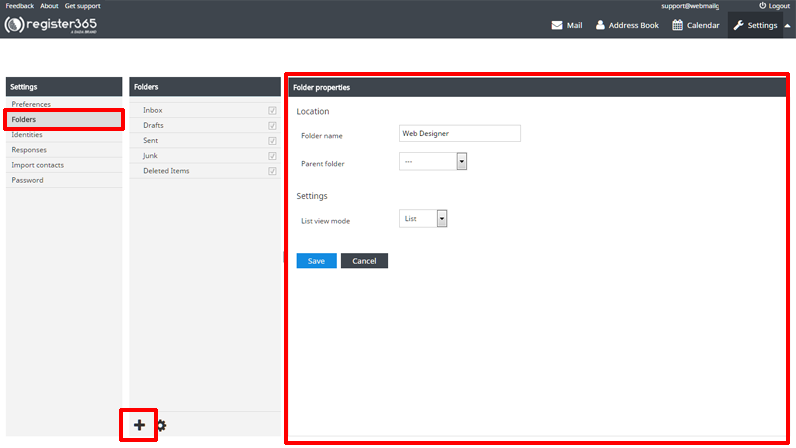 - To make it easier to keep track of Email communications and other message trails that accumulate over time, the thread feature of webmail makes it possible to simply press a button and view all Email conversations with a particular individual or conversations which contain a specific subject line.