Searching for Emails
- To the top right of the webmail interface, you will see the search bar: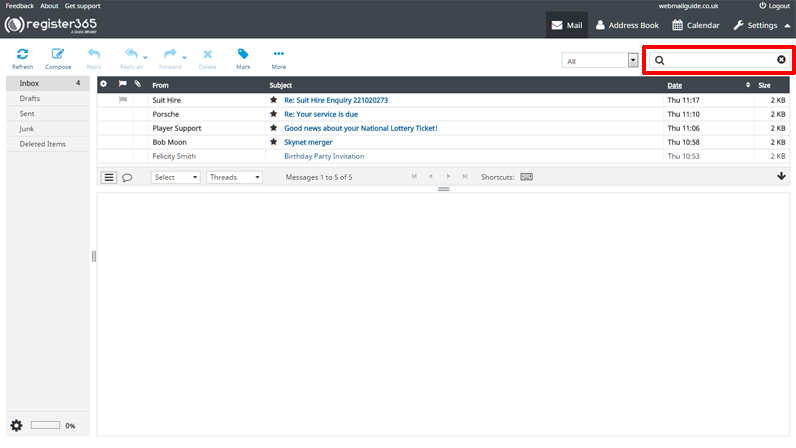 - You can define the parameters of your search in the drop-down menu to the left.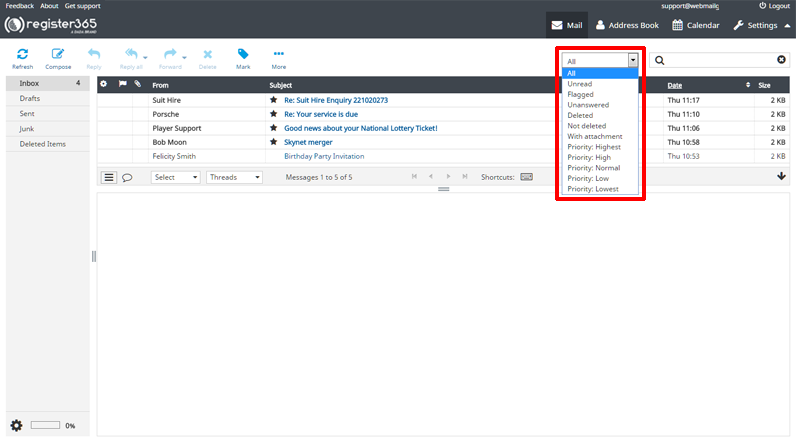 - To commence the search, either press Enter on your computer keyboard or press the magnifying glass on screen using your mouse.
- Once you have finished with the search bar, it may be necessary to delete your search term, as this can continue to define the content displayed on your screen.