Configure Virus Protection in WebMail
– Webmail includes virus protection, here you can determine what happens to the Emails you are being sent that contain a suspected virus.
– First of all, we must click on 'Settings, up in the top right hand corner of the screen.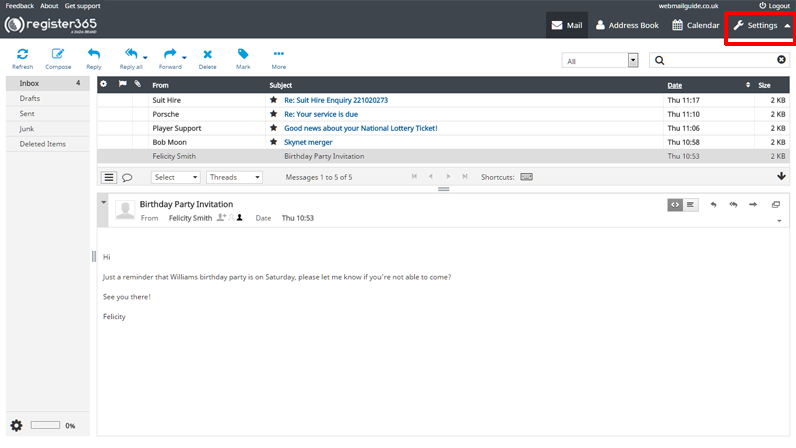 – Now we're in the 'Preferences' area, as indicated in the far left column on the image below, in the next column select the top menu option of 'Virus Protection'.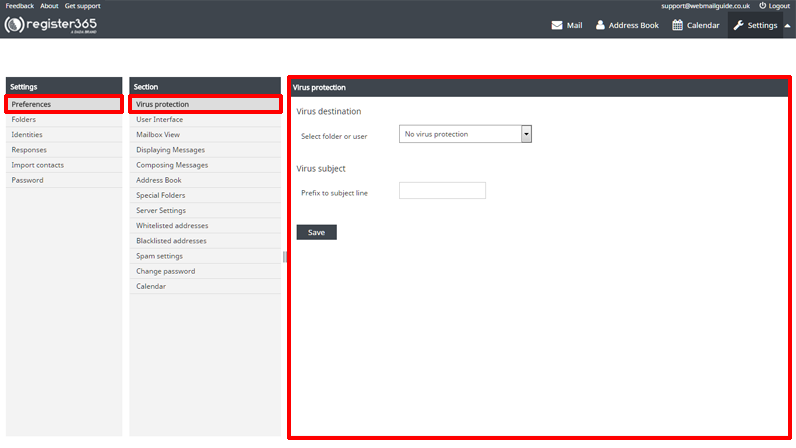 – In the 'Virus destination' section of this page, you'll notice a drop-down menu adjacent to the 'Select folder or user', select this and you" see a few different options. The first option is 'No Virus Protection', this will allow all Emails to arrive in your inbox, regardless of the Email containing a suspected virus, 'Reject All Suspected Viruses' will result in all Emails containing a suspected virus being denied access to your mailbox altogether, in selecting 'Junk Email Folder' Emails containing a suspected virus will be denied access to your webmail inbox but will be redirected to your Junk folder, so you can determine for yourself if they are safe to open, then lastly the 'Send to user' option, so if you would prefer that another mailbox you have setup on the domain receives these Emails instead, select the substitute mailbox from this drop-down list.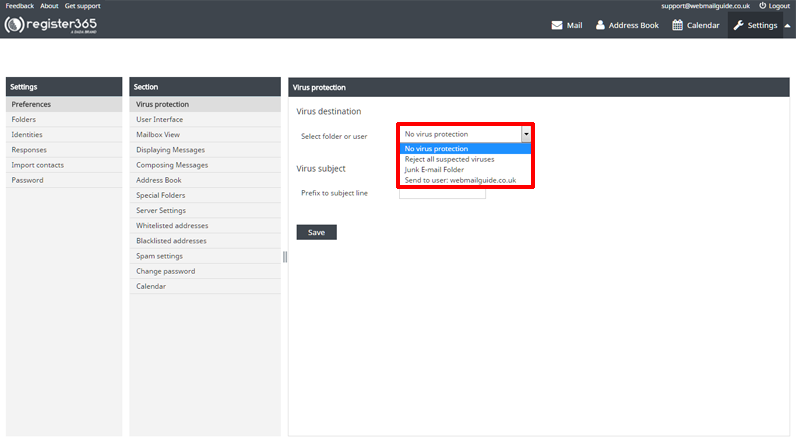 – When you're happy that you've finished with these options, press 'Save'.