Importing and exporting address book contacts in Webmail
– Webmail accepts the import of Email contacts in a .CSV or vCard format, so if you have a contact list already and want to quickly and easily upload these to your webmail account, you can do this. First click on 'Address Book'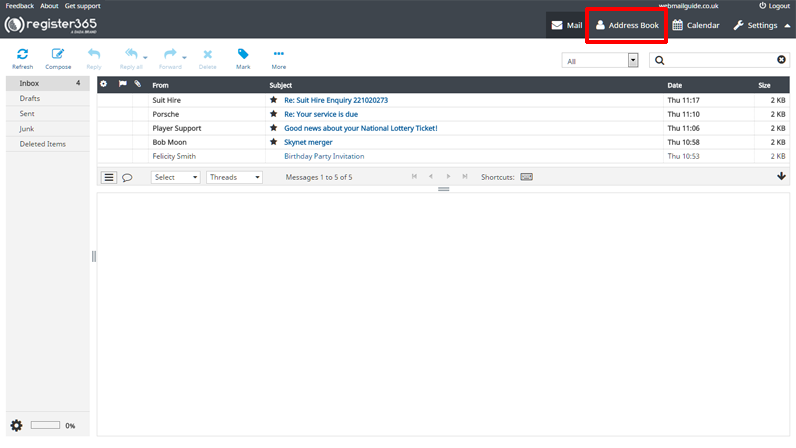 – In the top left of the screen you'll see the 'Import' icon, to import files, click this.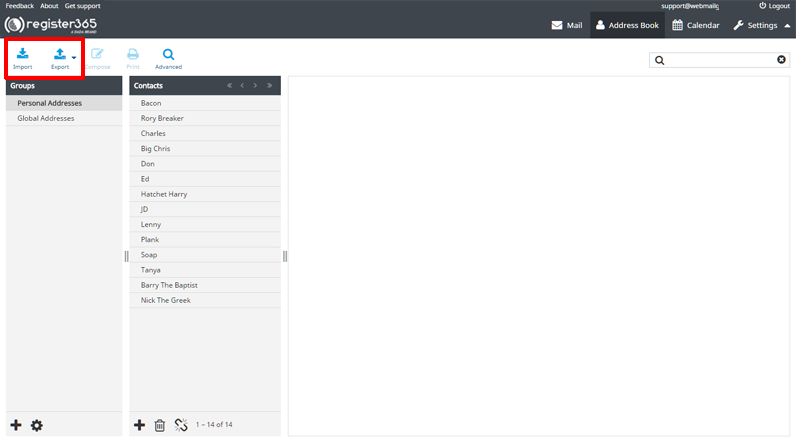 – Here you can click on 'Choose Files' and find the to upload from your computer. The 'Add contacts to' assigns the imported contacts to a particular group. 'Import contact assignments' asks you if webmail should import other criteria from the imported file that don't currently exist in webmail and 'Replace the entire address book' gives you the option to remove any current saved contacts and overwrite them with the newly imported contacts file.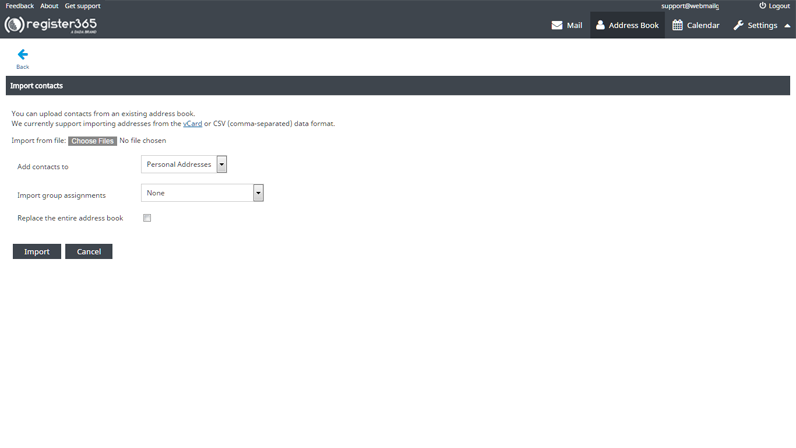 Exporting contacts
– Exporting your contacts from webmail is very simple, either press 'Export' – which exports the contacts to your computers download folder immediately, or click the arrow to the right for the options to export the contacts you have selected (using your left mouse button with CTRL held down on your keyboard, to select multiple contacts, or left mouse button with CMD if using a Mac), or you can export all contacts at once.