Quick Add contacts in WebMail
You can quickly add the sender of any emails you have received, using a shortcut in the headers, found at the top of any email.
By clicking the left icon (of the three icons highlighted in the image below, you will add this sender to your contact list. A confirmation that the contact has been added to your address book will appear in the bottom right corner of your screen.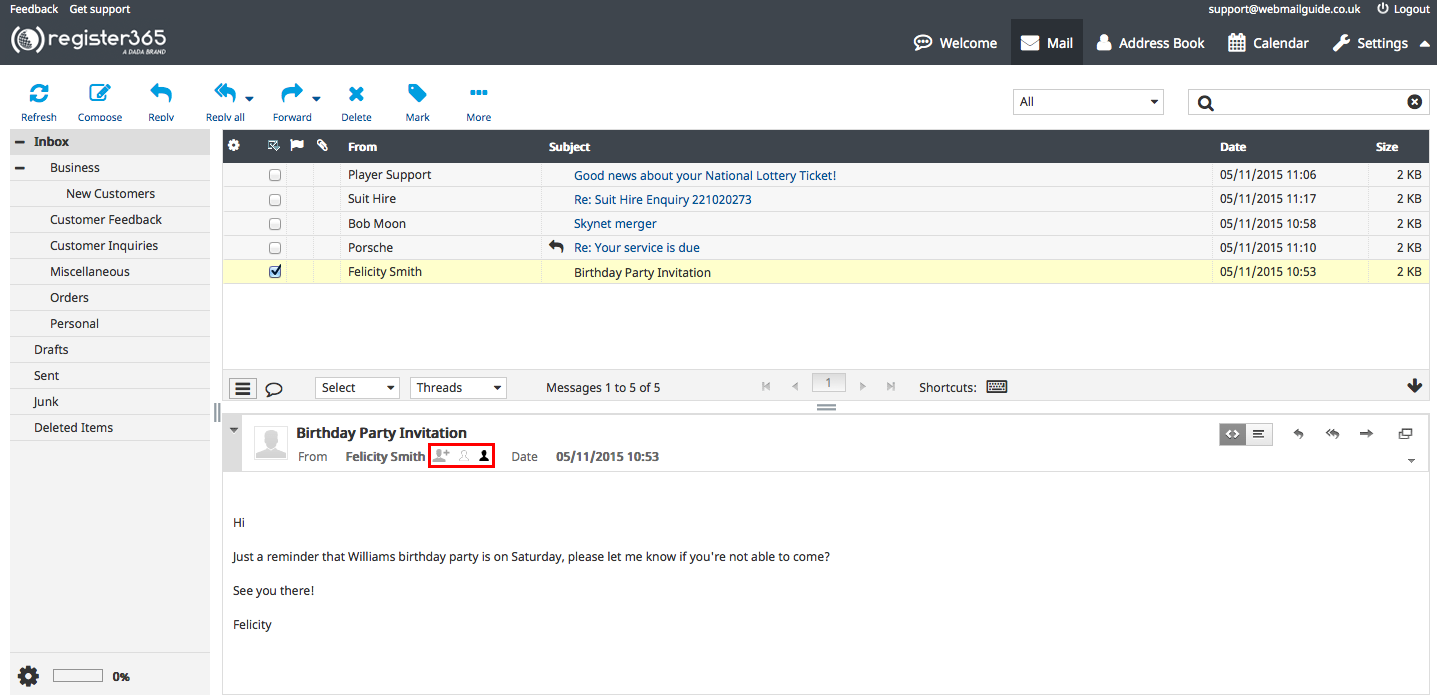 The next icon is the option to 'whitelist' a contact, this means that of all your contacts this is a particularly important one and should be treated as an exception if ever their email reputation were ever to be marred by a spam referencing agency, we will make every effort to still ensure their emails are received by you, as opposed to being 'blacklisted.
The last of the three icons is the option to 'blacklist' a contact, blacklisting a contact will ensure that further communications from this email address will be blocked, handy if an undesirable or a spammer has gained your email address and is exploiting their privileges by contact you regarding matters that do not interest you or sending a particularly large number of emails your way.