Accessing cPanel
Important: You must use the second method of logging in directly to be able to access the R1Soft restore feature
When logged in to your Control Panel, select the Manage Hosting link beneath your cPanel hosted domain.
Click on the cPanel login button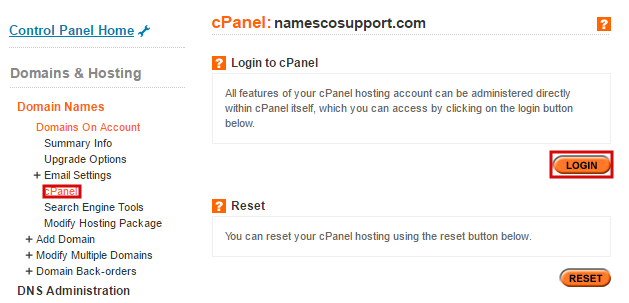 This will log you into your cPanel hosting
---
Directly Login to cPanel
The second way of logging into cPanel is directly, you will have received an email containing the URL for cPanel direct access (if not you can login via the Control Panel method above and click Logout in the top right of the screen to take you to the direct login page.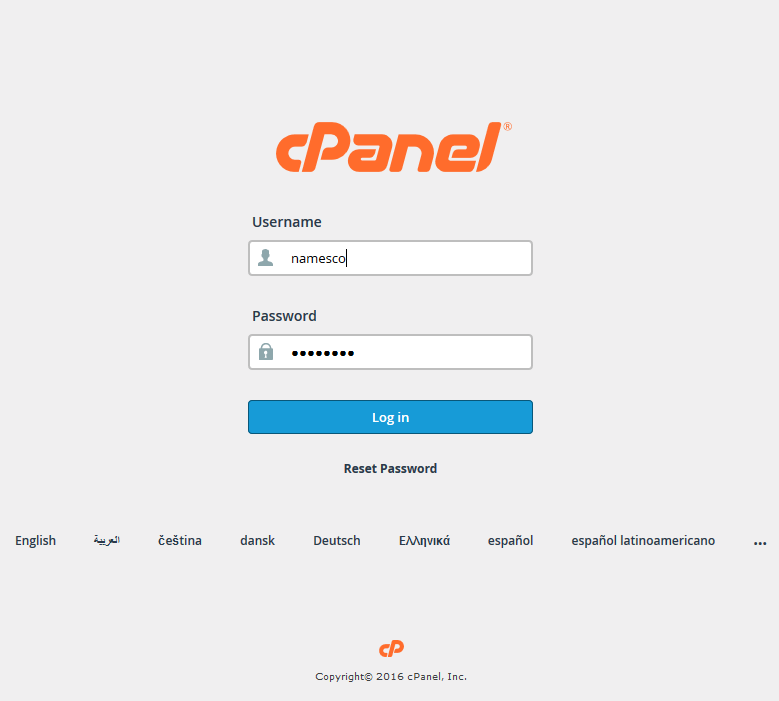 Your username will be included in the email and would have been visible in the top right of cPanel. You will need to reset your password using the reset password link on this page to be able to login directly.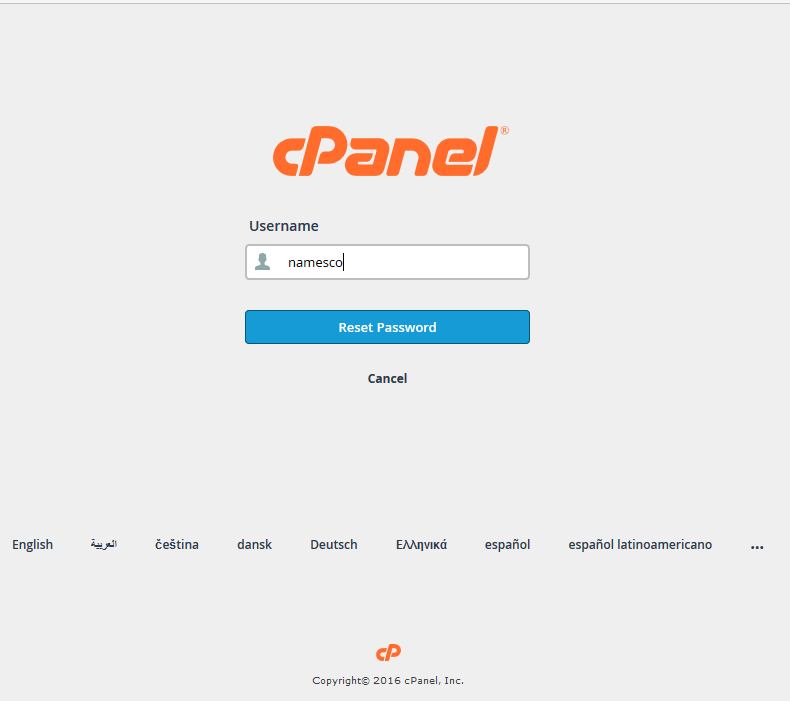 Clicking on the link will redirect you to a page asking for your username (you can find it in the email we sent you about cPanel or in the top right corner when logged in to cPanel). Enter your username and click submit to receive an email with a reset code in it.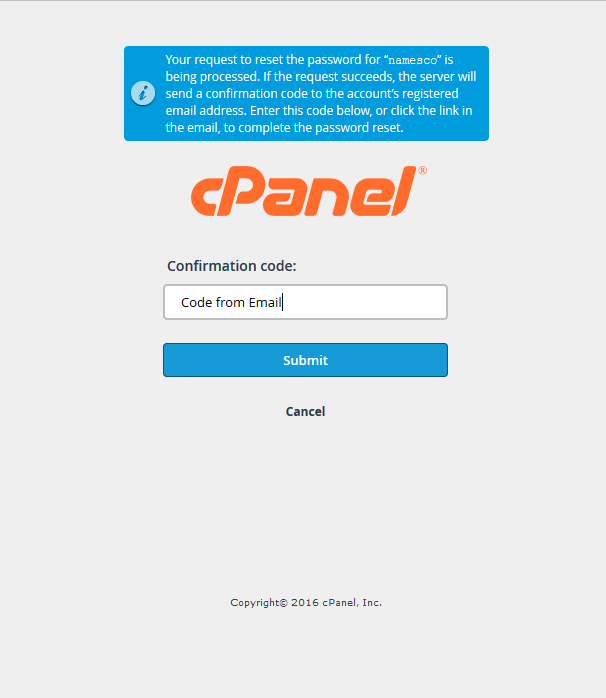 Copy the code received in the email into the box and click submit, the page will refresh to display your cPanel password. You can then login to cPanel with this password.
It is recommended that you reset this password once logged in by clicking on your username in the top right and selecting the Password & Security option.

If you need any assistance with the above process please log a support ticket via your online control panel