Hotlink Protection in cPanel
A feature offered in cPanel is the ability to prevent hotlinking of your content (Hotlinking is the term used to describe a third party linking to content you host without your consent. It can cause bandwidth issues with your hosting if the content is linked to by a high traffic site such as Twitter or Reddit). This feature is handled through the use of rules in your sites .htaccess file therefore it may not work with any applications that use .htaccess such as WordPress
To enable hotlink protection login to cPanel and click on the Hotlink Protection icon.

Once you're on the Hotlink Protection page ensure any URLs you want to allow direct linking to the content you host are listed in URLs to allow access and that all file extensions you want to restrict are in the list of blocked extensions then click Enable.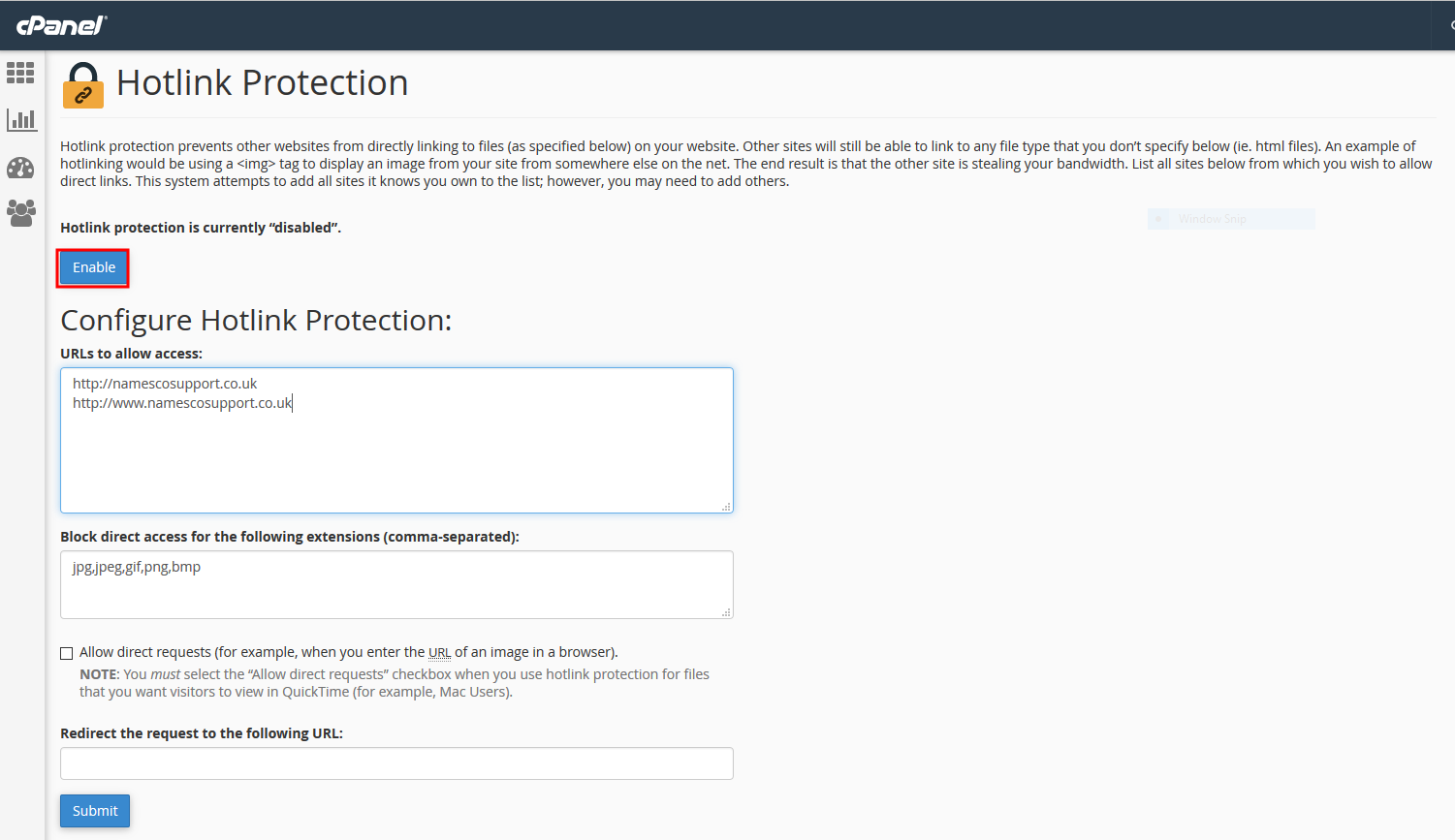 You will be redirected to a new page confirming that Hotlink Protection has been enabled, click Go Back and submit to save any custom changes to the URLs to allow access or Block direct access lists.
You can optionally set a specific URL to redirect unauthorized requests for content to, this isn't required to enable hotlink protection however. Further details on the cPanel Hotlink Protection feature can be found in the cPanel documentation here