We've got something amazing to share with you.
How would you like the keys to your very own exclusive voucher vault, packed full of unmissable deals and offers? All the products and services you love the most, discounted and grouped together in one place for your convenience.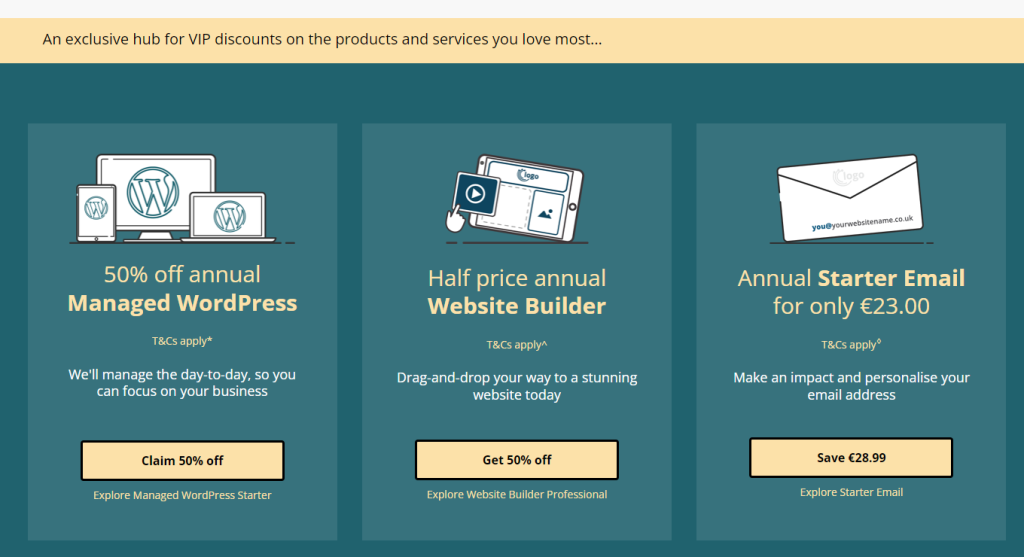 As a reward to our loyal customers the link to The Voucher Vault appears only in your Online Control Panel, so these deals won't be available to anyone browsing our website.
We'll rotate these special offers regularly to make sure that you're always seeing the best possible discounts. At the time of this blog post, you can claim 50% off our Managed WordPress and Website Builder packages, 25% off a Starter SSL Certificate and much more.
How can I access The Voucher Vault?
You'll find the link in your Online Control Panel. Once you've logged in with your account email address, click on the Services drop-down menu and choose the Domains & Services option.
You should see then see the link to The Voucher Vault appearing in the left menu.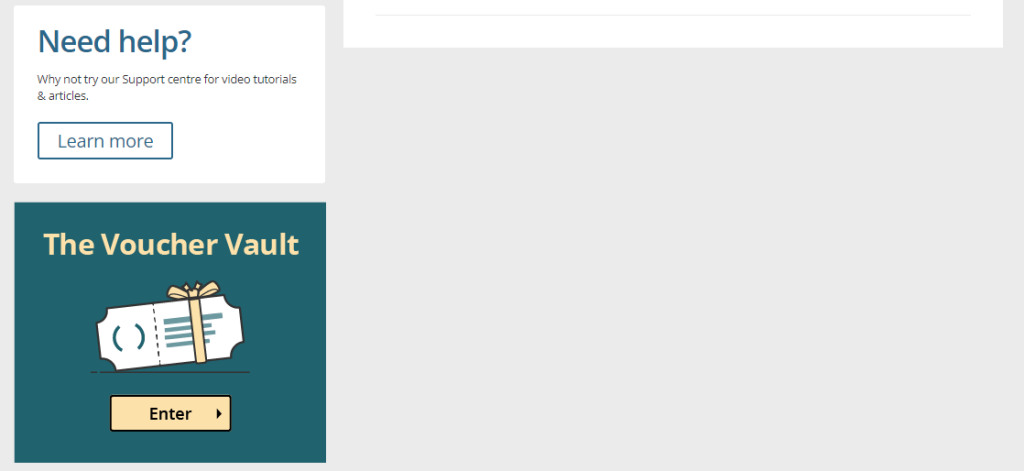 We recommend accessing The Voucher Vault whenever you log in, as you never know what might take your fancy! Whether you're planning an exciting new website, setting up a new email address or taking the next step on your online adventure, The Voucher Vault will give you the tools you need to succeed…at a price that won't break the bank.
Exclusive deals and amazing offers just for you, our valued customers. View The Voucher Vault today to take advantage of these incredible discounts!