How to deploy the SiteLock Trust Seal
This guide will show you how to add the SiteLock Trust Seal to your website, to show your visitor that your website is protected by SiteLock.
The first step is to get logged into your SiteLock Panel, please follow this guide to access your SiteLock Panel.
Now that you are in your SiteLock Panel, and select the Dashboard for your domain name, please scroll to the bottom and click on the option to Deploy SiteLock Trust Seal CLICK HERE

Now we need to follow a few simple steps to get the Trust Seal installed.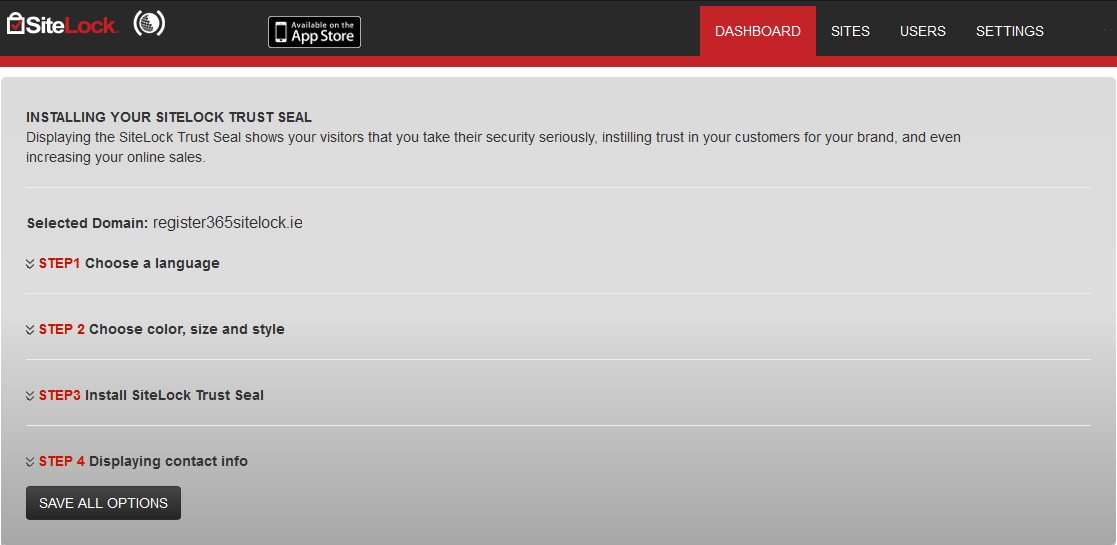 Step 1, select the language you want to install your Trust Seal with.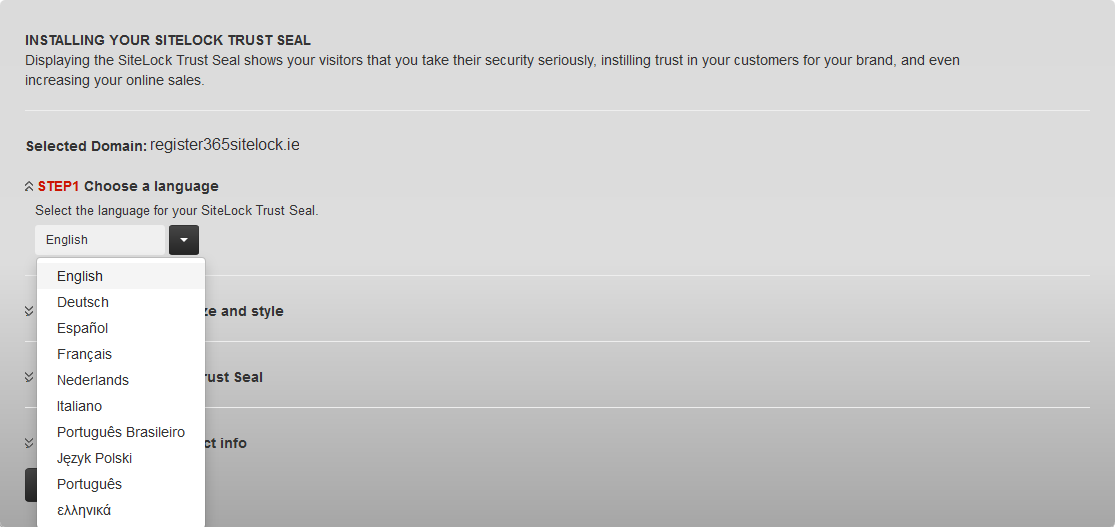 Step 2, using the drop down menus select the size, colour, and text that you want for your Trust Seal.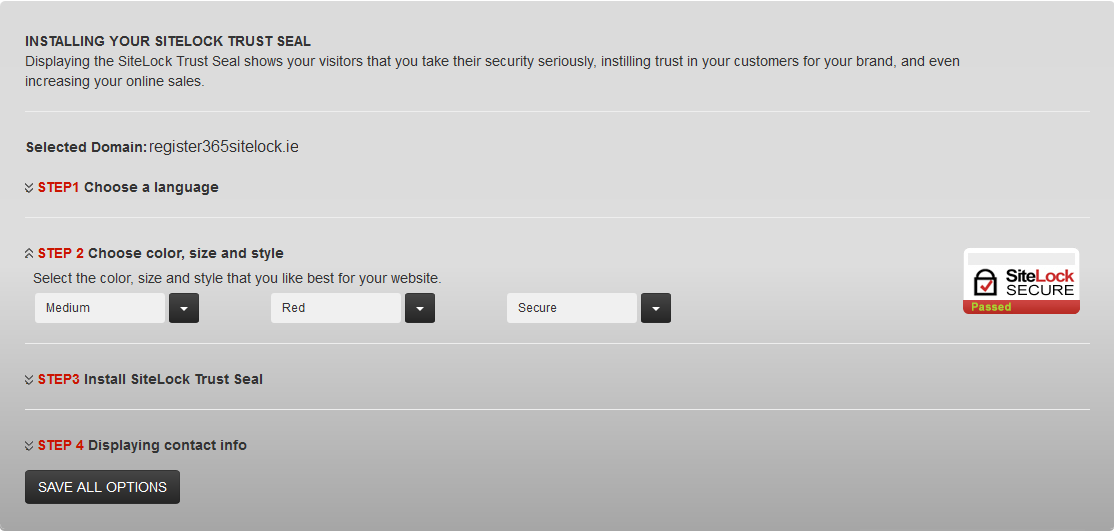 Step 3, select the method you want to use to install the trust seal. You can automatically install this, (which will require you to have set up your FTP settings within the SiteLock Panel, to add your FTP details please follow this guide http://www.register365.com/knowledge/2351.html).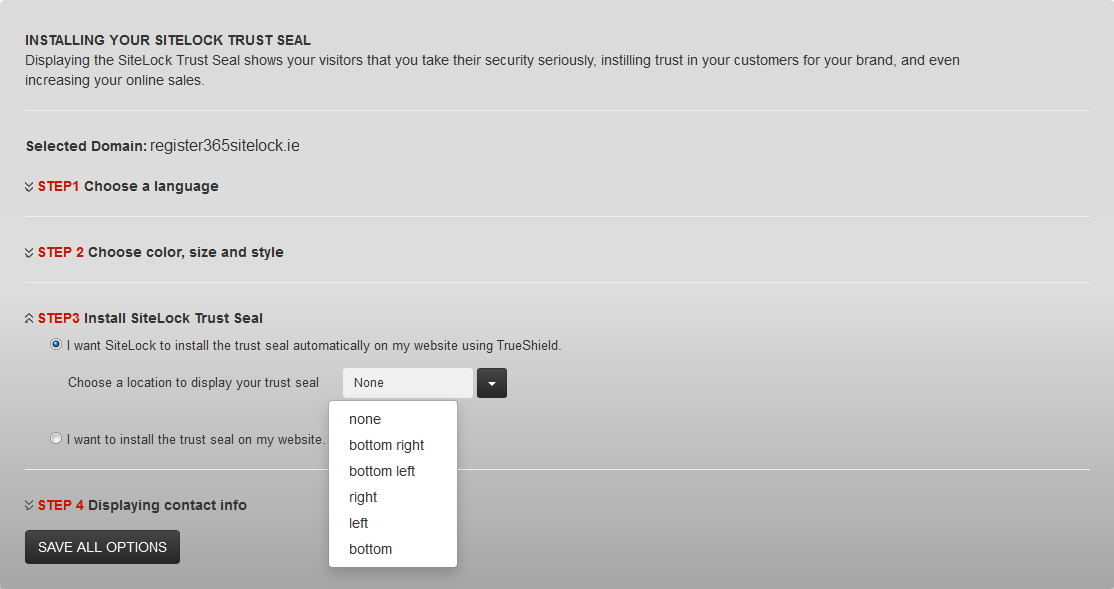 Or alternatively you can install the Trust Seal manually by copying the code provided and inserting it into your website.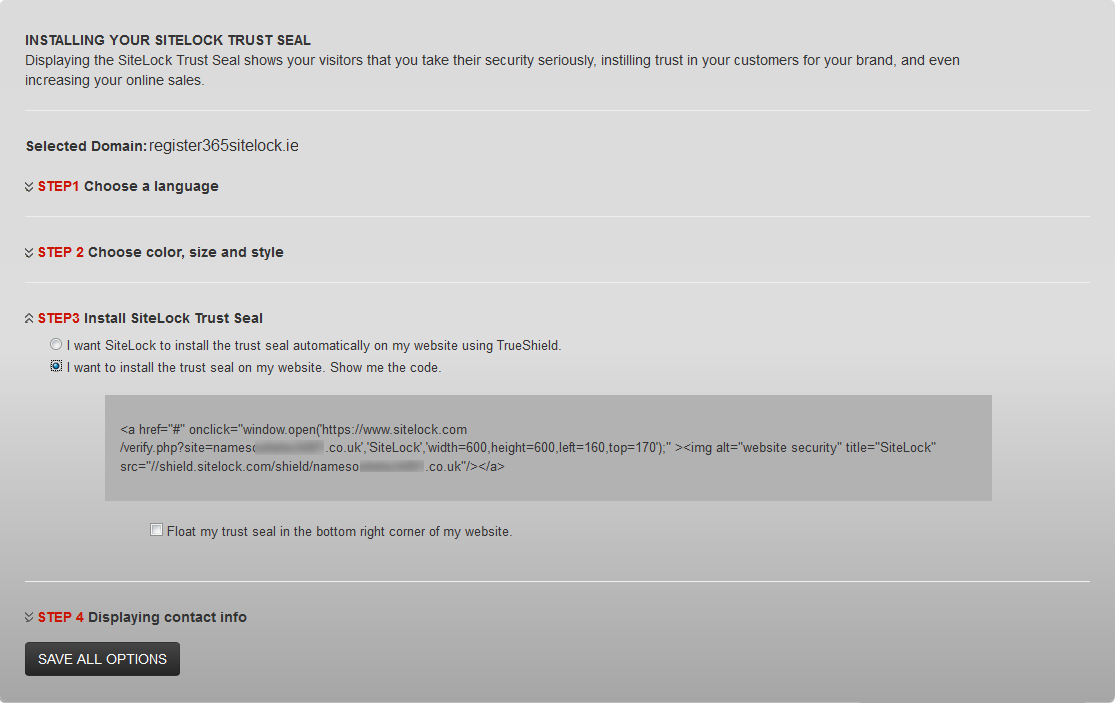 Finally choose if you want to include your contact information when visitors click on my trust seal.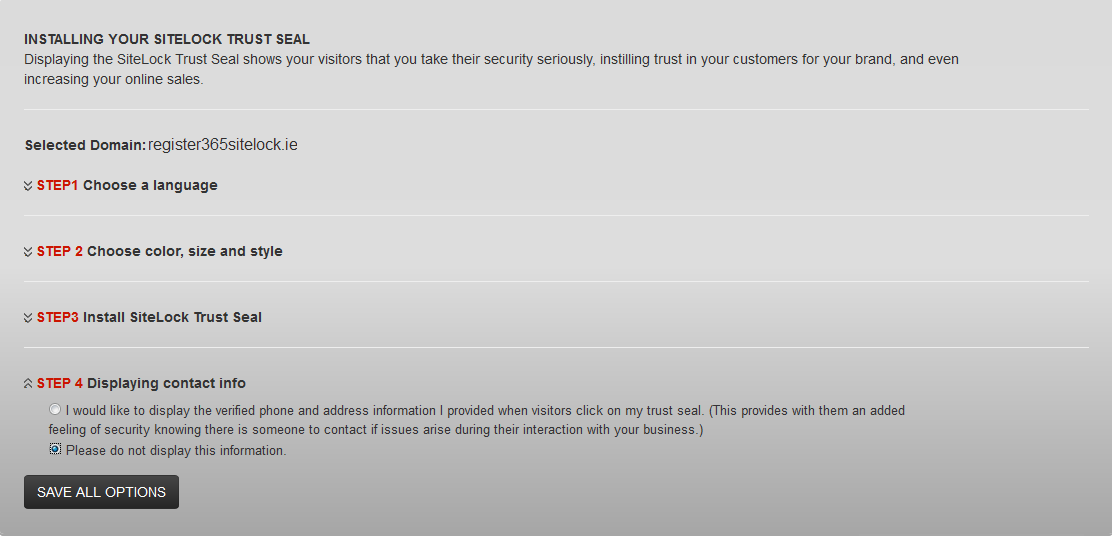 If you have opted to install the SiteLock Trust Seal manually copy the code now, then click save all options.