What is SMART and how do I set it up?
The SMART (Secure Malware Alert & Removal Tool) technology performs deep website scans at set intervals to detect malware and automatically remove it, the SMART feature offers SiteLock customers an additional layer of security to ensure peace of mind.
---
SMART Configuration
To set up SMART first log into your SiteLock dashboard, for more information on how to access your SiteLock dashboard please see this Support Centre article: http://www.reg365.net/knowledge/2349.html
Once you are logged in please scroll down to the Security Summary section, you should have SMART listed as one of your features, if not you may need to upgrade to a suitable package.
If you do have SMART enabled you will see a configure option, click on this to continue.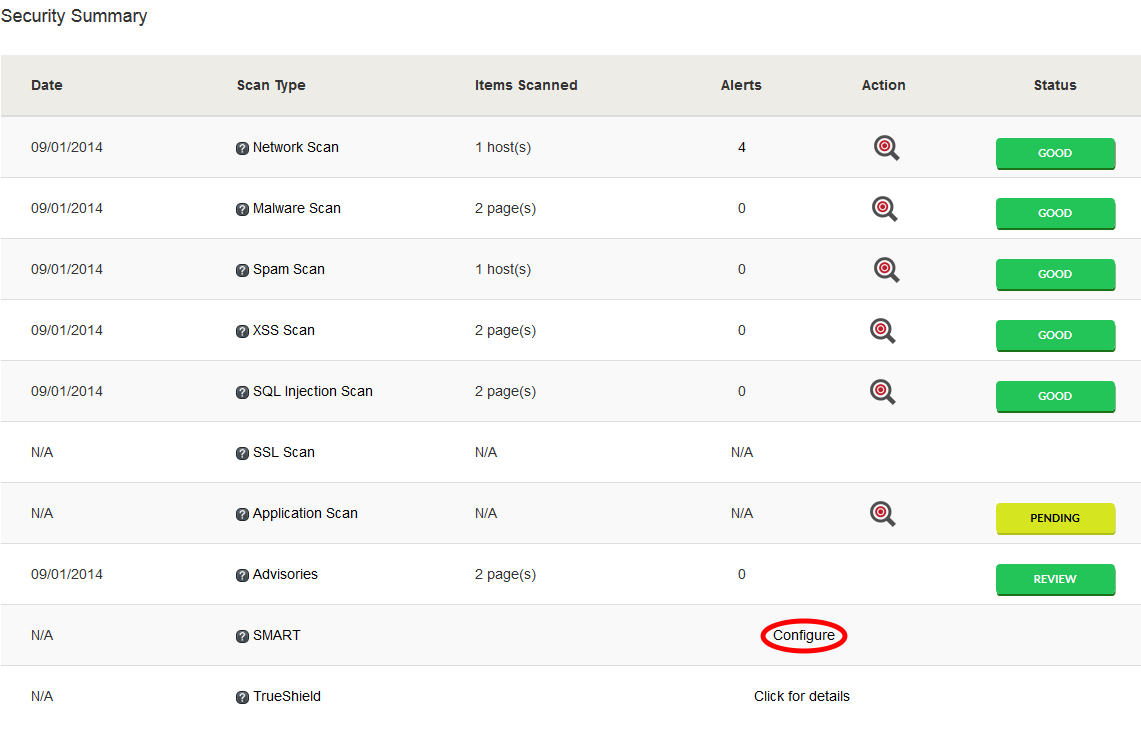 If you haven't already set up your FTP details then you will be asked for them as part of the SMART configuration.
Enter your details as follows:
User ID and Password – Your Username and Password are as you have set up in your Online Control Panel, if you are unsure of your Username and or Password please see this guide to reset your Password, http://www.register365.com/knowledge/842.html
Method for File Transfer – FTP
FTP host address – ftp1.reg365.net (for Linux hosting) or ftp2.reg365.net (for Windows hosting). If you have hosting elsewhere you will need to contact them for these details.
FTP Port Number – 21
Then click TEST CONNECTION so we can confirm the details work correctly.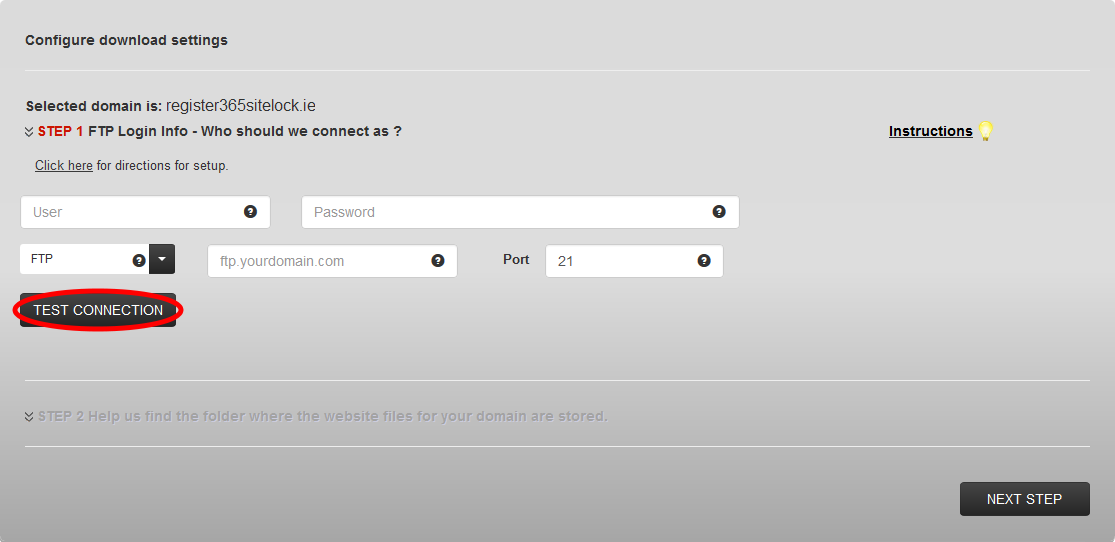 If successful you will be taken to Step 2 where you need to tell SiteLock which directory your website is held.

The root of your website is found in the web directory, please select web then click NEXT STEP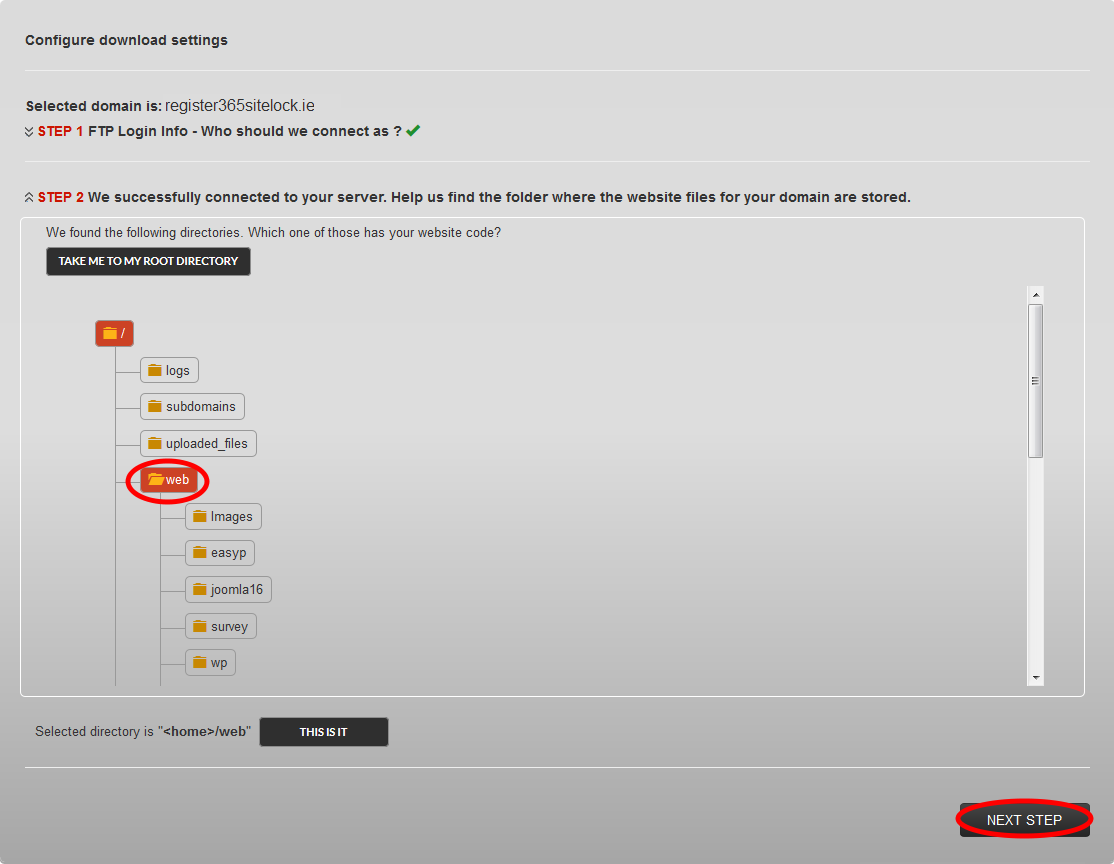 TRUESHIELD/TRUESPEED ACTIVATION
The next step is to activate the SiteLock TrueShield, which involves directing your website through SiteLock's global content delivery network and firewall.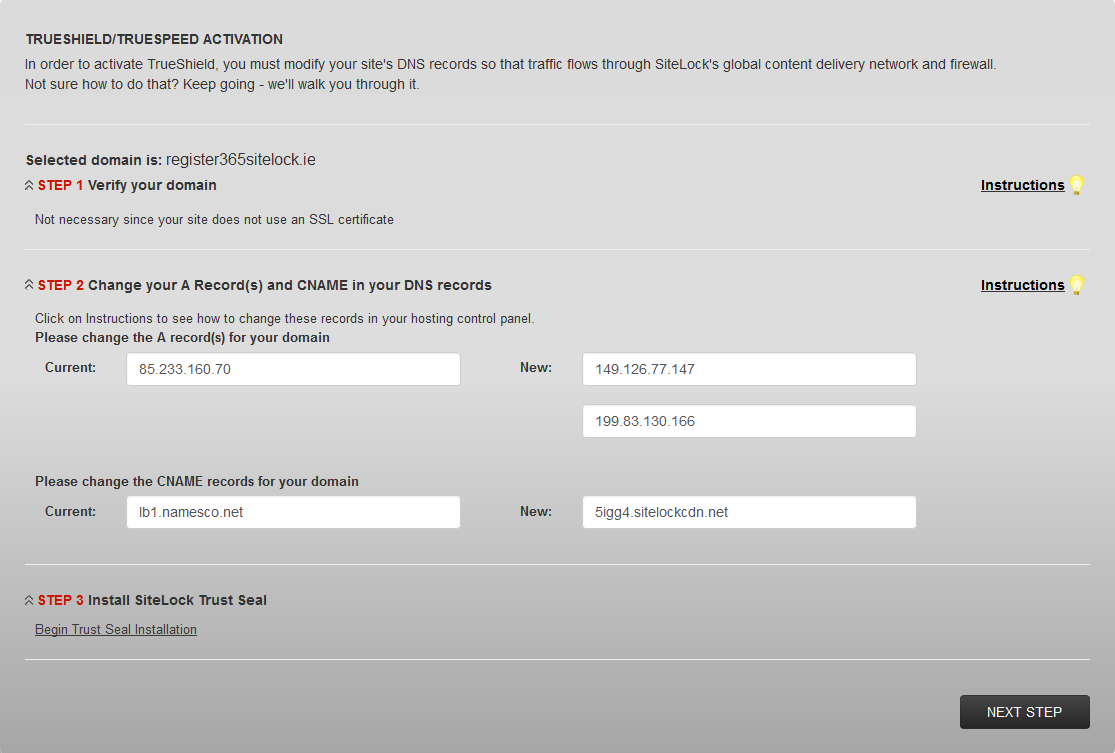 Take the DNS settings are provided in your SiteLock dashboard and update your domains DNS using this guide : http://www.register365.com/knowledge/1159.html
You can add the TrustSeal at this point if you want by clicking on Begin Trust Seal Installation for more information please see our guide on installing a TrustSeal http://www.register365.com/knowledge/2353.html