How to set up a Google account
nt, you will be one step closer to getting access to Google tag manager. Follow the steps below to get started.
Open your web browser and go to the Google account creation page by visiting https://accounts.google.com
Click on the 'Create account' button and choose the type of account you wish to set up.
Info: The Below will be for a personal account and if you select any other account then you will simply need to follow the steps provided on the account set up screen.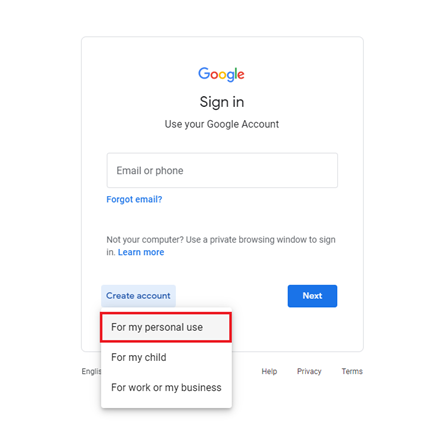 You will be prompted to provide your personal information, including your first and last name, desired email address and password. Please ensure that the email address you choose is unique and represents you appropriately.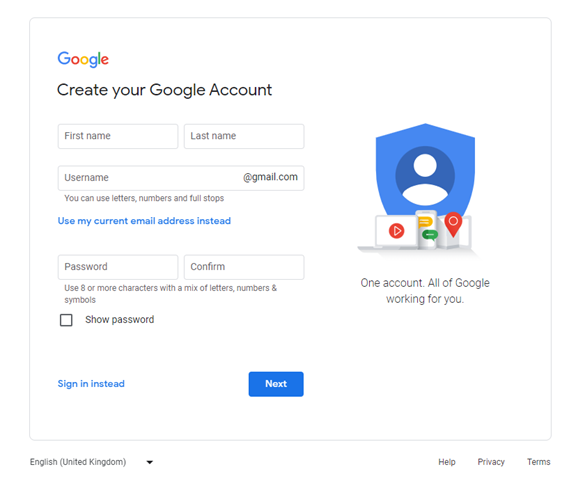 Next, enter your phone number, recovery address, birthdate, and gender. Google requires this information to ensure the account is tailored to your preferences.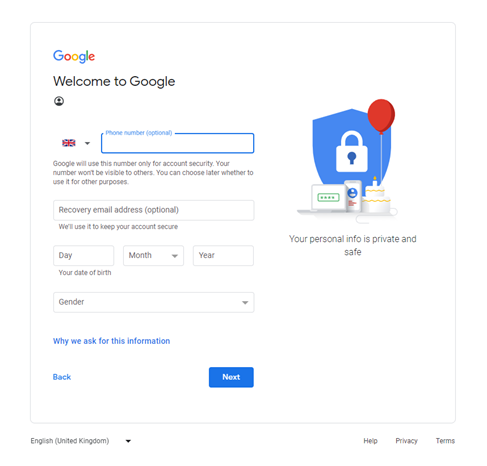 Note: If you have entered in a phone number you will be asked to complete the verification process. Google will send a verification code to that number, which you'll need to enter on the account creation page.
Read and choose the personalization settings that match your requirements. Once selected please read through the personalization settings and cookies. When you are familiar with them, click on confirm to accept the terms and continue.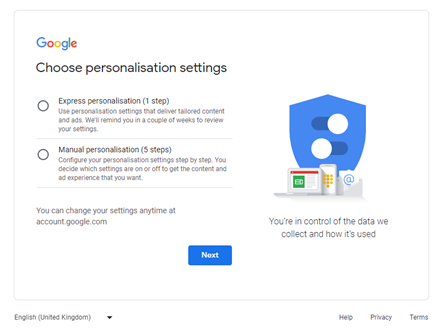 Read and review the Terms of Service and Privacy Policy. Once you are familiar with them, click on 'I agree to accept the terms and continue.'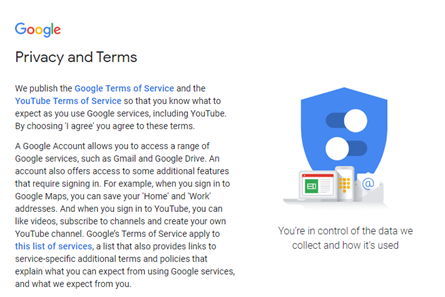 Once you have accessed the account you will be given an option to sign in safer and we would advise applying some of these settings to keep your Google account safe and secure.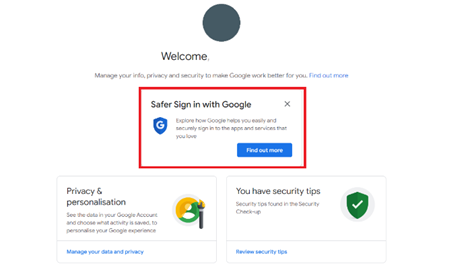 Lastly, you'll be asked to set up your account's privacy and personalization settings. We recommend reviewing these settings and customizing them according to your preferences.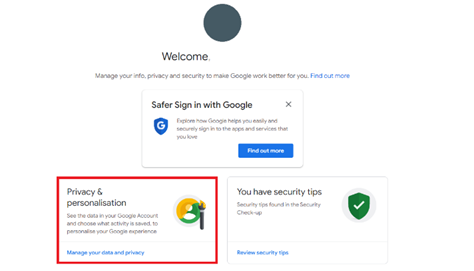 Summary
Congratulations! You have successfully created your Google account.
Once you are ready we would recommend moving onto creating a google tag manager account.
Please see that guide Here.
---
If you have any questions, please raise a support request from within your Online Control Panel or call us on 01 5255768 and our customer support team will be happy to help.