Managed WordPress: How to access the dashboard
If you'd like to explore the features offered in your Managed WordPress dashboard, then you can follow the steps below.
Step 1
First, make sure that you are logged in to your control panel: https://login.register365.com/login
When you are logged in, you will see your owned or managed domains listed in separate boxes.
When you see the domain that you want to manage, click the blue link that says 'Manage Hosting'.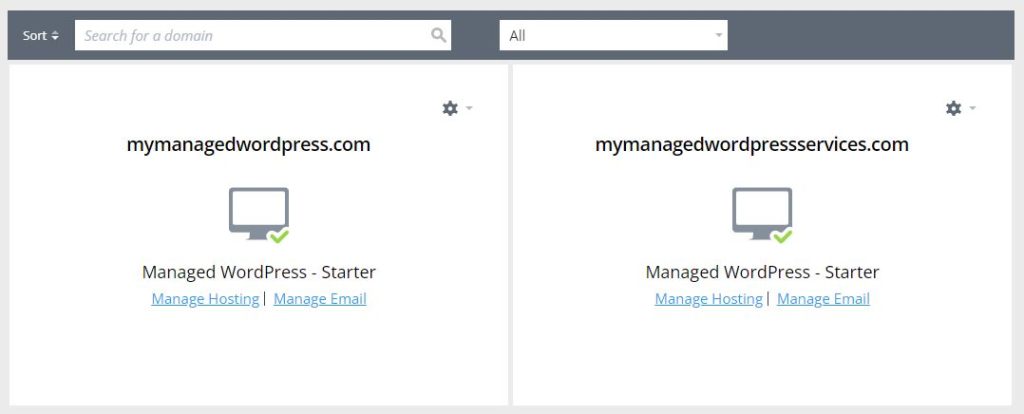 Here, you'll see information about your server and WordPress website, along with options for managing your service.

If you click on the 'Advanced settings' option at the top of the page, you will see more options available to you.