Managed WordPress: How to use backups
If you ever need to quickly restore your website content, then you can follow this guide.
Your Managed WordPress server stores 30 days of backups, so you can be sure that you'll always have a working version of your site to restore.
Step 1
First, make sure that you are logged in to your control panel: https://login.register365.com/login
When you are logged in, you will see your owned or managed domains listed in separate boxes.
When you see the domain that you want to manage, click the blue link that says 'Manage Hosting'.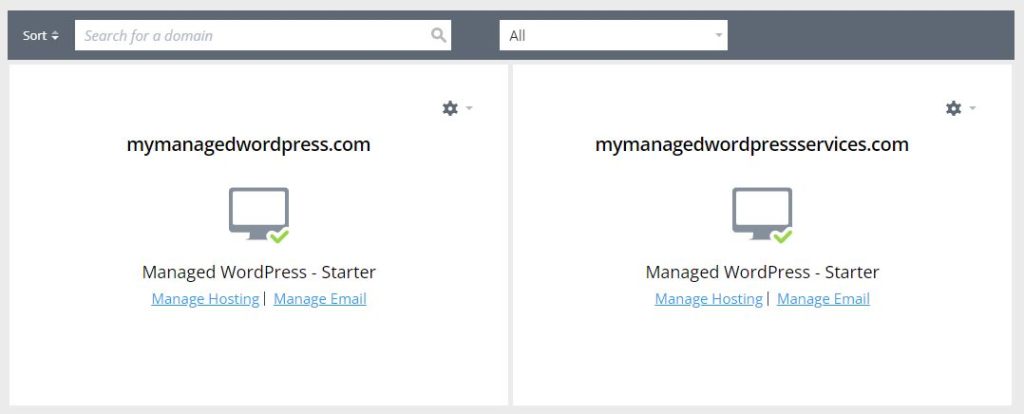 This will load into your Managed WordPress Dashboard.
Step 2
Once your dashboard has loaded, you'll see the overview page with some basic details about your hosting.

You will see an 'Advanced settings' menu towards the top left of your page, click this and select 'Backups' from the options that are displayed.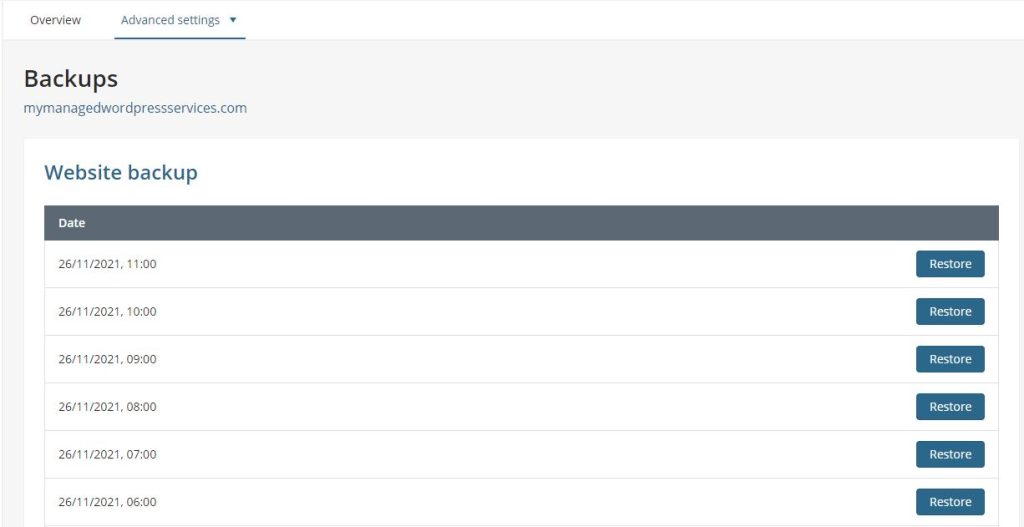 Step 3
The page will refresh, and you will see a list of backups that have already been taken.
The system takes hourly backups, and these are converted into daily backups after 24 hours.
If you know the date that you want to restore your content to, then you can click the 'Restore' button next to the chosen backup.
You will be asked to confirm that you wish to start the restore process.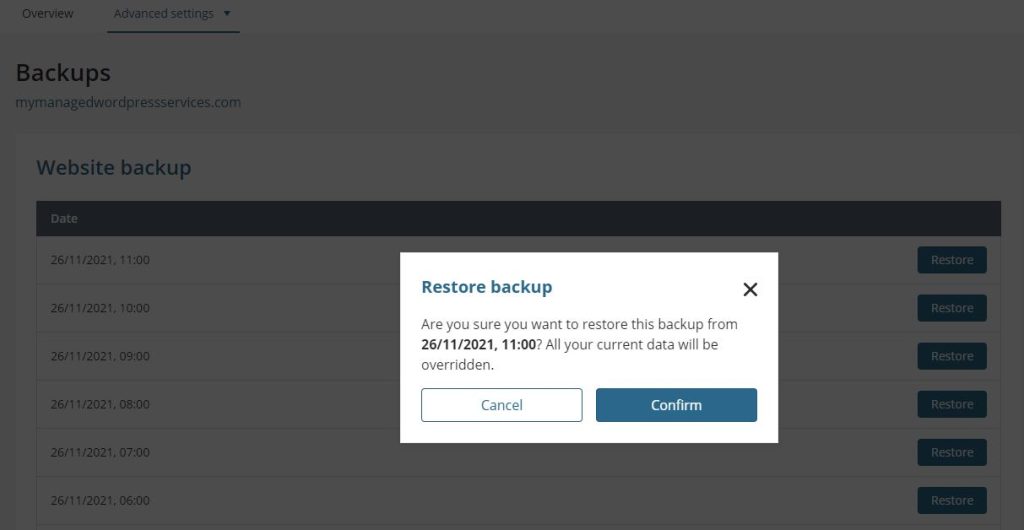 Once you confirm, the process will start and may take up to 30 minutes to complete.