What are my authenticated SMTP details?
You can see your Authenticated SMTP settings in your Online Control Panel.
Log into your Online Control Panel and click on the Manage Email link: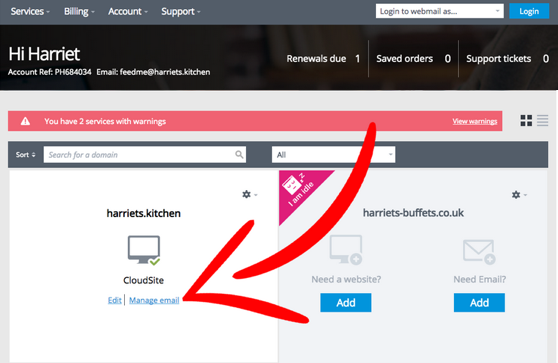 Click on Email & FTP or Email Settings in the left hand column: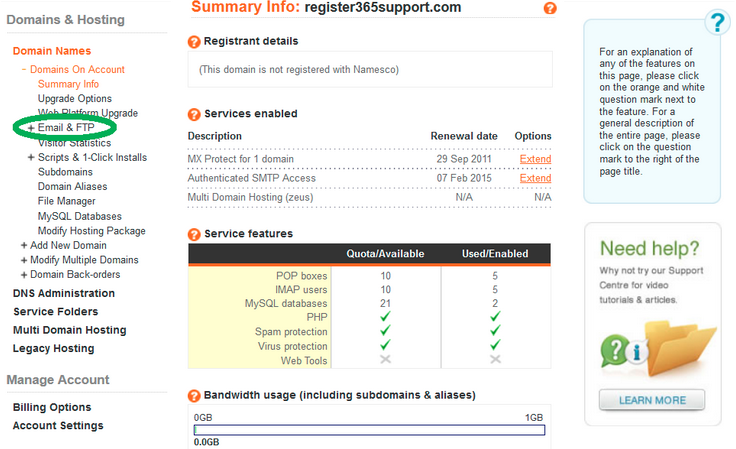 Click the Authenticated SMTP again in the left hand column.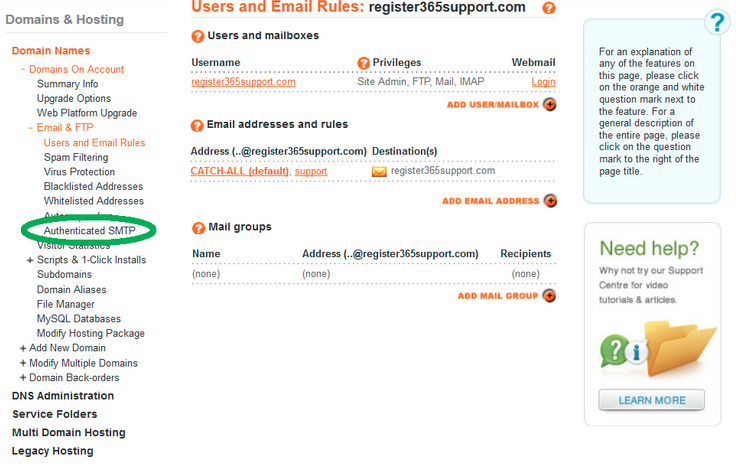 Enter a New password and Confirm password, then click Save once you have finished.