Getting started with SiteLock
This guide will show you how to get started with your new SiteLock service.
The first step is to log into your SiteLock Panel, we have provided a guide to help you access the SiteLock panel at https://www.register365.com/knowledge/2349.html
Now that you are logged in you will see a list of services that you have yet to set up, click on the Set up option to continue.

Fill in your email address and domain name, tick the terms and conditions then click Confirm.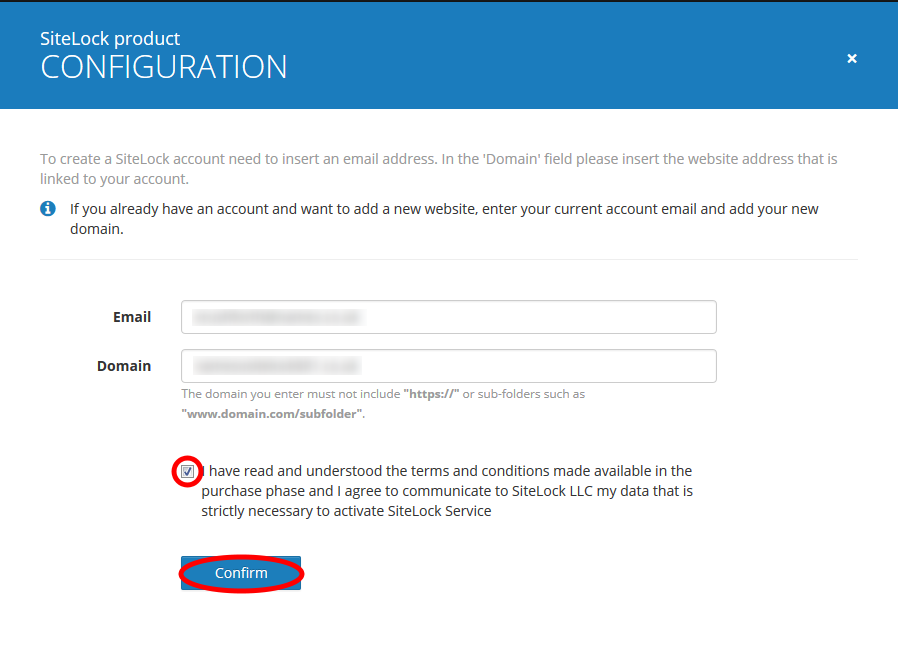 Once this has completed you should see the following page, just click Start using SiteLock to continue.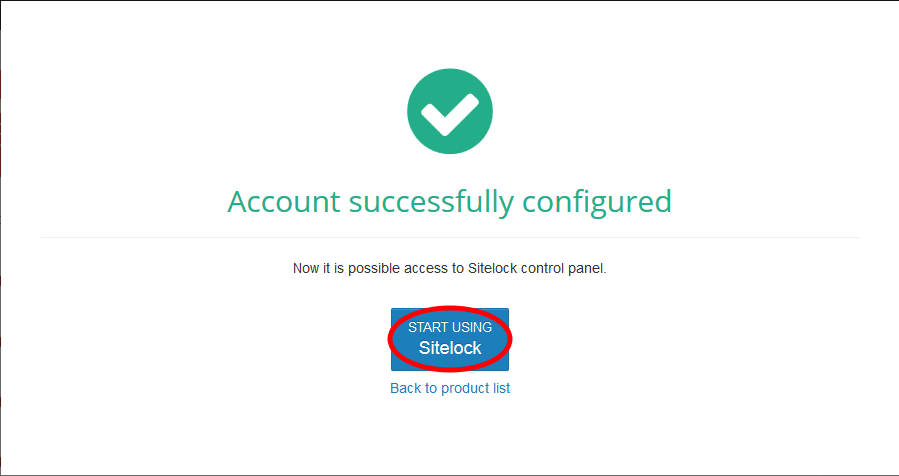 You will now be taken to the SiteLock dashboard for your domain.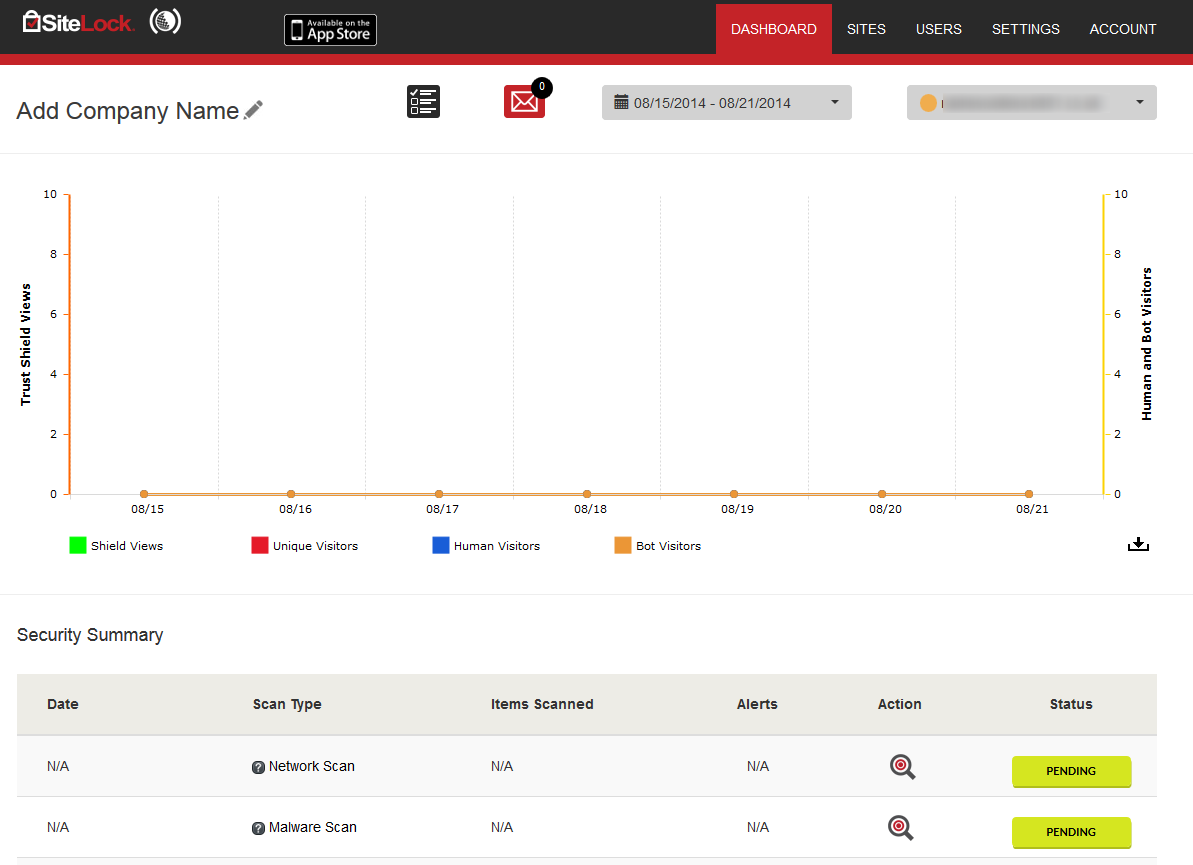 After a few minutes your domain will be verified and you will be able to continue.