Your business deserves a secure website.
You wouldn't want your physical shopfront to look unsafe, so why would you want your website to? It'll be off-putting to potential customers and create a poor first impression, not to mention damaging the reputation of your brand.
An SSL Certificate is a great way of securing the trust of your customers, improving your business credibility and highlighting your commitment to security.
What is an SSL Certificate?
If you visit the website of any major brand you'll probably see a little padlock icon displayed in the top left of your browser's address bar. Here it is on our own website: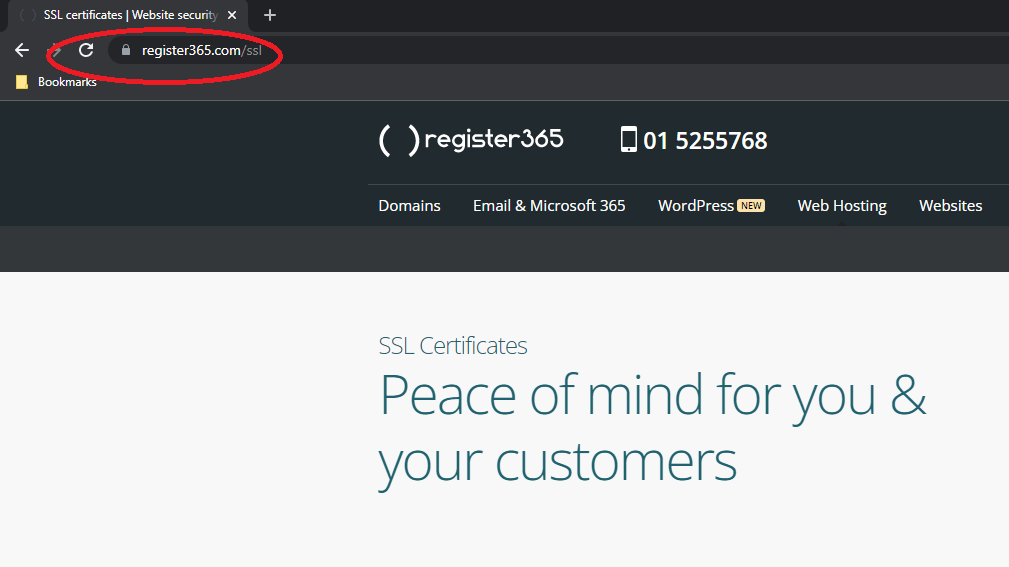 This means that you are viewing the website over a secure, encrypted connection, making it much harder for any hacker to view or intercept the data you transmit. Many people take this level of website security for granted these days, so if that padlock icon is missing it will be very noticeable.
To make things worse, Google will actively penalise any website that doesn't have an SSL certificate. It displays a highly visible "Not Secure" message and will also lower the position of your website in search results. If you're trying to attract new customers then that's the last thing you want!
Types of SSL Certificate
Securing your website needn't be difficult, so to make it easier for you we have a choice of different SSL certificates.
Starter SSL DV: Available within 24 hours, this SSL certificate verifies that you have control over the domain name associated with your website.
Professional SSL OV: This SSL certificate is only issued to legitimate businesses and confirms that you are a professional and responsible trader.
Premium SSL EV: An even more thorough version of the Professional SSL OV certificate, this one involves a number of extensive checks on your business and credibility.
No matter which type of SSL certificate you opt for, you'll be reassuring your customers, enhancing your reputation as a responsible business and, perhaps most importantly, keeping Google happy!
Purchase an SSL Certificate today and give yourself and your customers total peace of mind.