A website isn't just something that's "nice to have": in today's modern world it's an absolute necessity for any business or individual looking to promote themselves or their products.
The good news is that there a number of different options available for creating the website yourself. In fact, there are so many that you're spoilt for choice! It can sometimes be a little tricky to work out which of the various possibilities is best for you.
In this article we're going to examine two of the most popular choices: Website Builder and WordPress. We'll look at their advantages, what sets them apart from each other and which type of website or situation they would be suited for.
Website Builder
Website Builder is a drag-and-drop editor that allows anyone to easily create a website, without needing to have any technical knowledge or understand any jargon.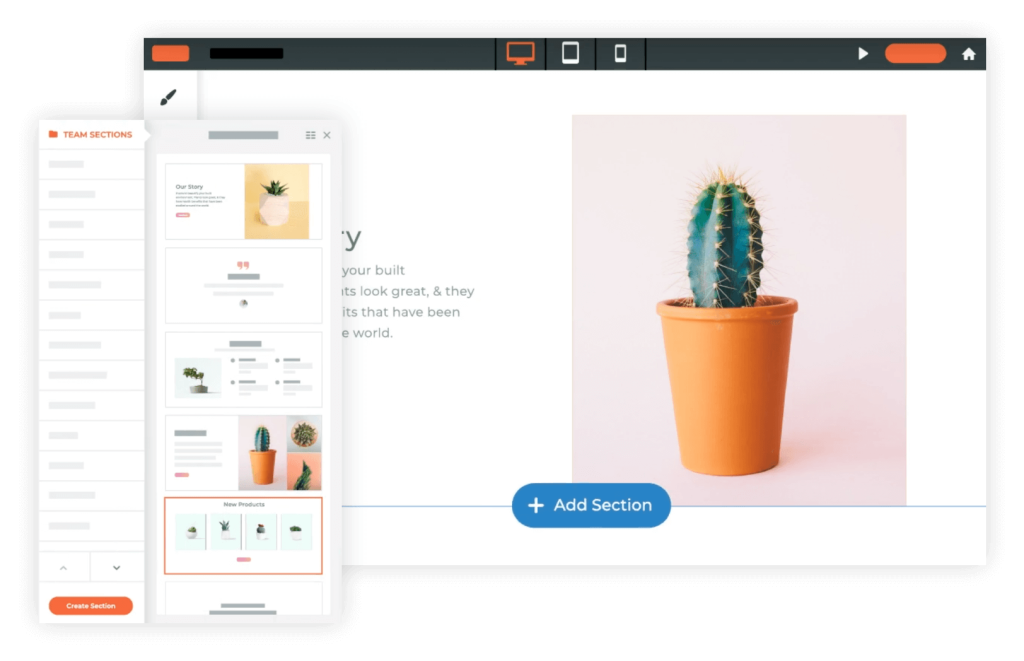 It comes with a selection of pre-built templates that can all be customised with your own content, or you could start completely from scratch if you wanted. The various elements of a website, such as a picture gallery or text box, can all be dragged from the widgets menu on the left and dropped into place in whichever part of the website you would like them to appear.
Best of all, the editor has been designed with mobiles and tablets in mind. This means that any website you create will be fully mobile responsive, working seamlessly regardless of whether the viewer is using a computer or mobile device. More and more people use their phones to browse the Internet these days, so making sure that they can all use your website is an absolute must, or you could be missing out on a lot of new sales.
What are the Website Builder advantages?
Fast and simple website creation: As Website Builder is so intuitive and easy to use, you can quickly get a website up and running without any steep learning curve.
No technical experience needed: Website Builder doesn't require any existing technical skills or know-how, so it's ideal if you're creating your first website and don't want to have to learn lots of technical jargon.
Fully mobile responsive: Desktop, tablet, mobile – whichever device your visitors use to browse your website, they will experience a flawless and seamless user experience with no awkward scrolling or hard-to-read text.
WordPress
WordPress is an extremely flexible and powerful content management system (CMS), with thousands of plugins and themes that can all be used to create a website modified to your exact requirements.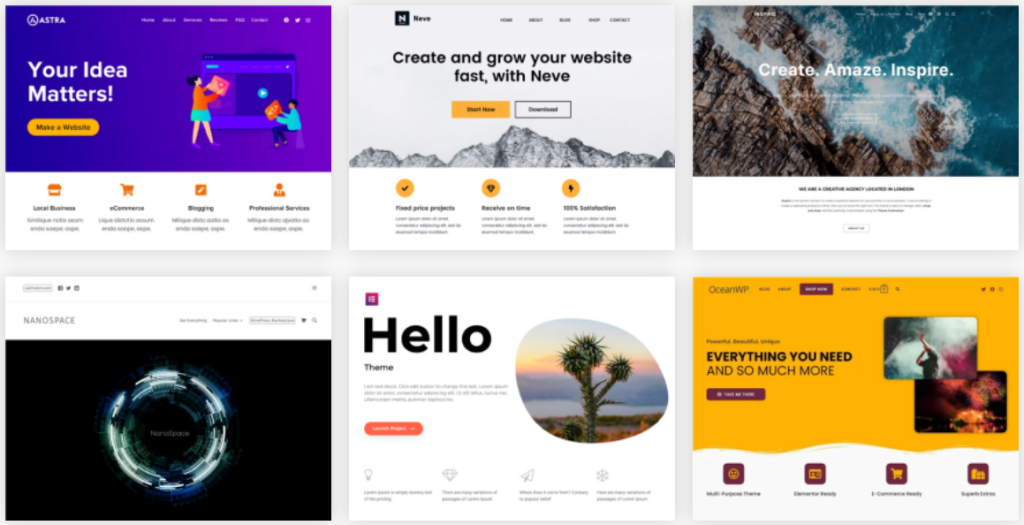 If you're looking to be as creative as possible then WordPress is ideal, as the array of customisation options is staggering. No matter what you're trying to do on your website, chances are there will be a WordPress plugin for it!
There's also a whole host of bells and whistles that allow you to control a lot of "behind the scenes" features of your website, relating to areas such as security, personalisation, user management and much more!
To make it easier for you it's also available in two different flavours:
WordPress Hosting, giving you full access to all the power and features of WordPress, leaving you free to create and manage the website of your dreams!
Managed WordPress Hosting, in which we will take over all the day to day administration tasks, allowing you to spend more time running your business or developing your ideas.
What are the WordPress advantages?
Create any website you like: Whether it's just a simple blog or a complex online shop, the flexibility and adaptability of WordPress means you can build a website that's perfectly suited to your needs.
Optimised for SEO: WordPress will automatically let search engines know about your new website or pages, generating specific titles and descriptions for them which will help improve your Search Engine Optimisation (SEO) score.
Plenty of features for more advanced users: If you're the kind of person who likes to get your hands dirty then you'll love the ability to tweak every part of your website you can think of!
Summary
Website Builder and WordPress each have their own advantages and neither of them is really better than the other – it all comes down to exactly what you want to do with them and the kind of website you're looking to create.
If you have any further queries please feel free to contact our helpful team on 01 5255768, or send us a ticket through your Online Control Panel.