- 1. First of all, select 'Customers' from the left hand menu.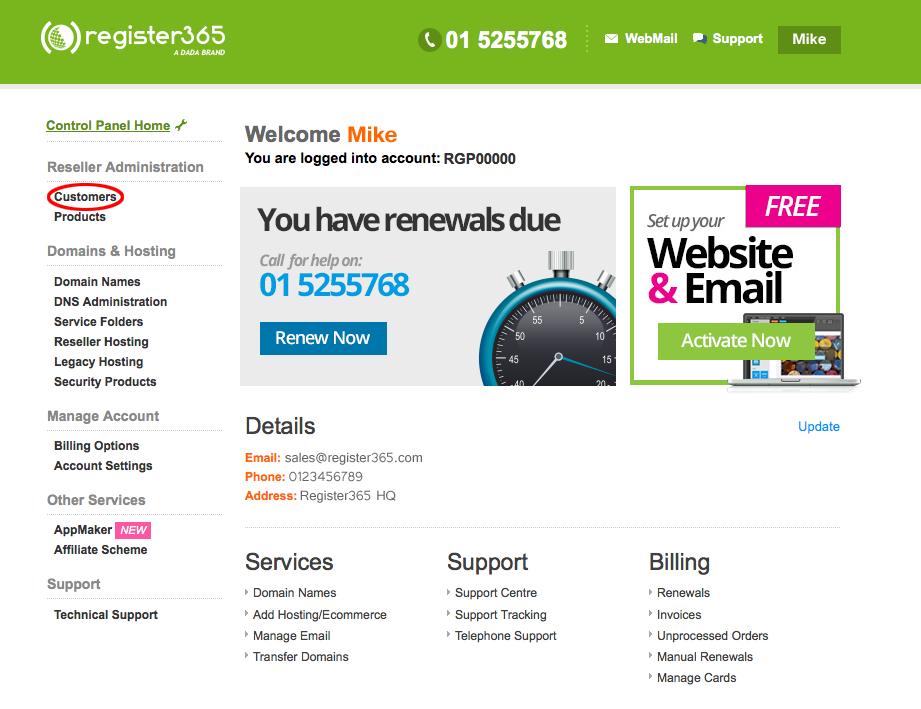 - 2. Now, just beneath the 'Customers' option, click on to 'Add New Account'.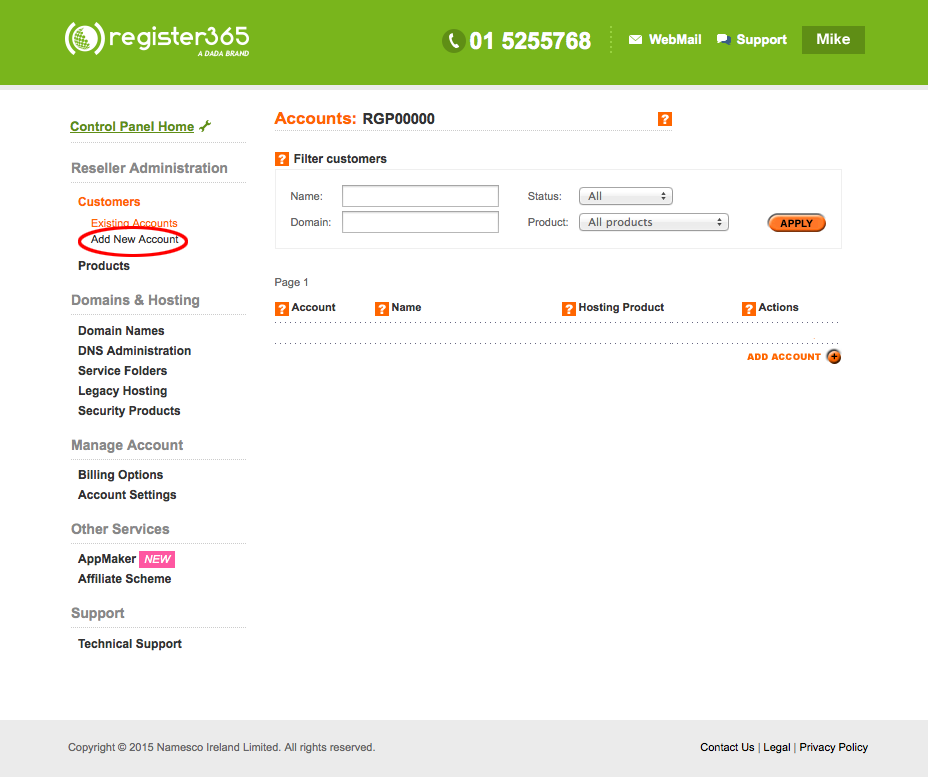 - 3. Fill out the form in the centre of the page with the details of your client, ensuring that fields marked with a red asterisk are all populated before hitting the 'Update' button.