1-click installs
Our 1 Click Install scripts, Softaculous is a suite of the most popular website scripts. You can install any script available, directly onto your website in just 1 click. The software will automatically apply any updates to your chosen scripts meaning that you don't have to worry about keeping your script up to date.
When logged in to your Online Control Panel and select Manage Hosing beneath the domain name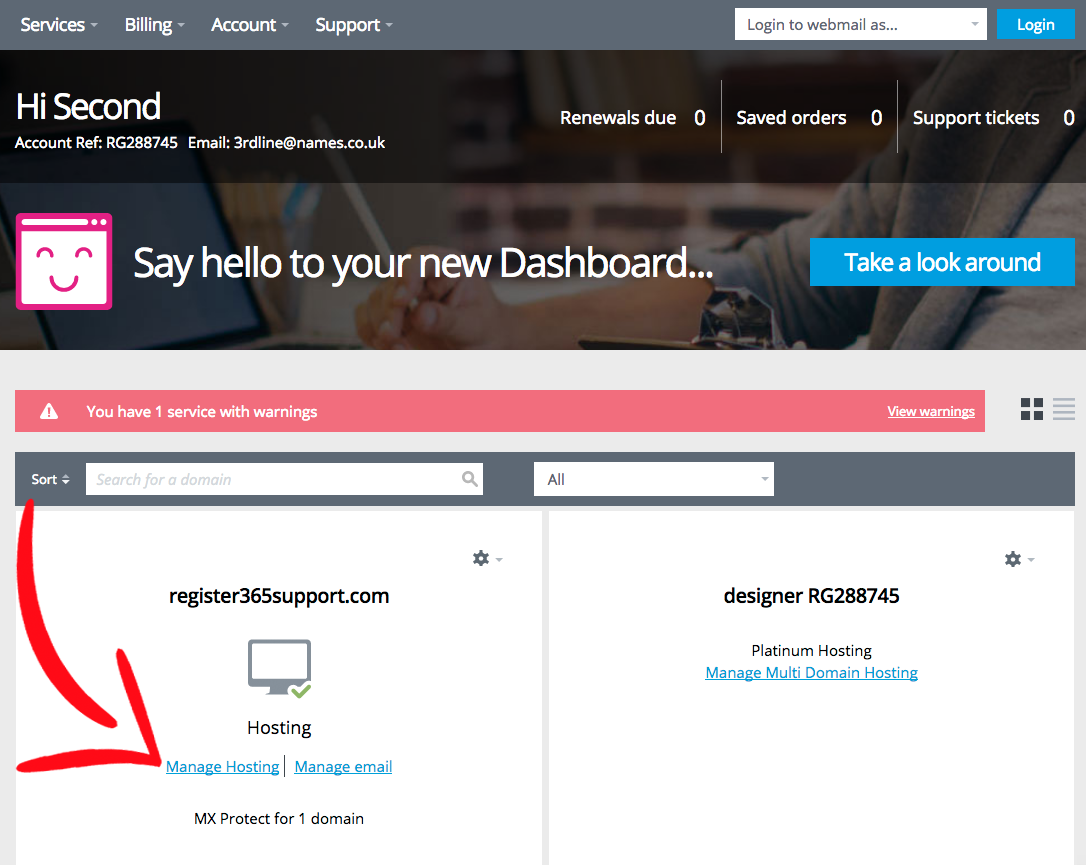 Select Scripts & 1- Click Installs from the left hand menu.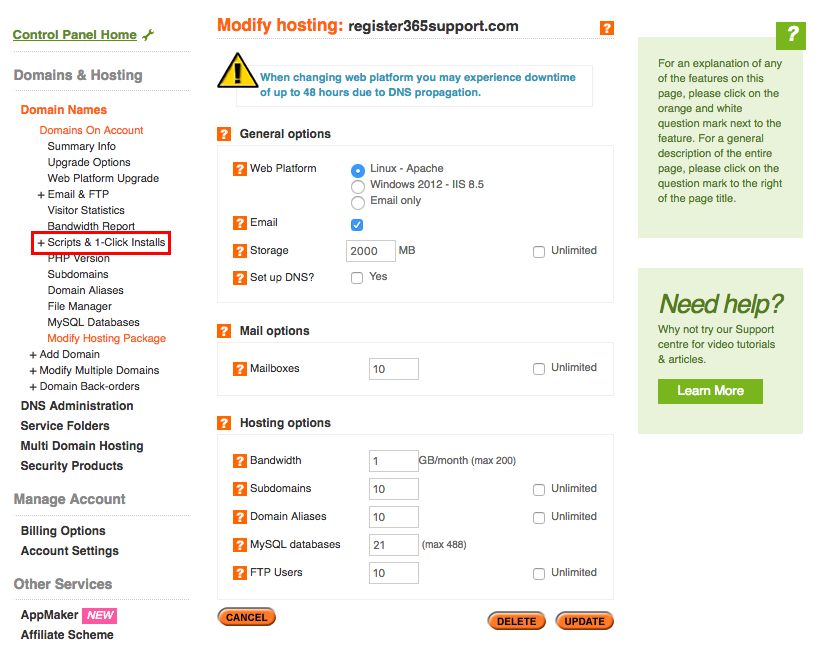 In the centre column you can select the Click Here link from below the Softaculous Application Installer
Once logged in you can select the script you wish to install either by, finding it from the list in the left column, searching for it in the search bar, or by selecting it from the Top Scripts.
(For the purposes of this example we will be using Wordpress)
To install Wordpress simply click the Install button
Now we have a few settings to fill out, I have numbered each section and given a brief description below.
Choose Domain, here you can select the domain you wish to install Wordpress onto,
In Directory, This option allows you to specify a specific directory to install Wordpress onto.
IMPORTANT if you wish to install this to the domain and not into a sub folder please make sure this field is empty.
Database Name, enter the name of the database that will be created for Wordpress
Table Prefix, enter the table prefix of the database table (this can usually be left as default)
Site Settings, Here you can enter your website name and description.
Admin Account, Here you can enter the username and password that will be used to log into Wordpress once it is installed.
Installation email, Here you can enter an email address where all your installation details will be sent to upon completion of the install.
Once these are filled in simply click Install and you should see the following
If this is successful you will be presented with something like this
Now you can browse to your Website to see your new install of Wordpress, and browse to your Administrative URL to log in and get started.