1. Visit www.register365.com and click on Control Panel: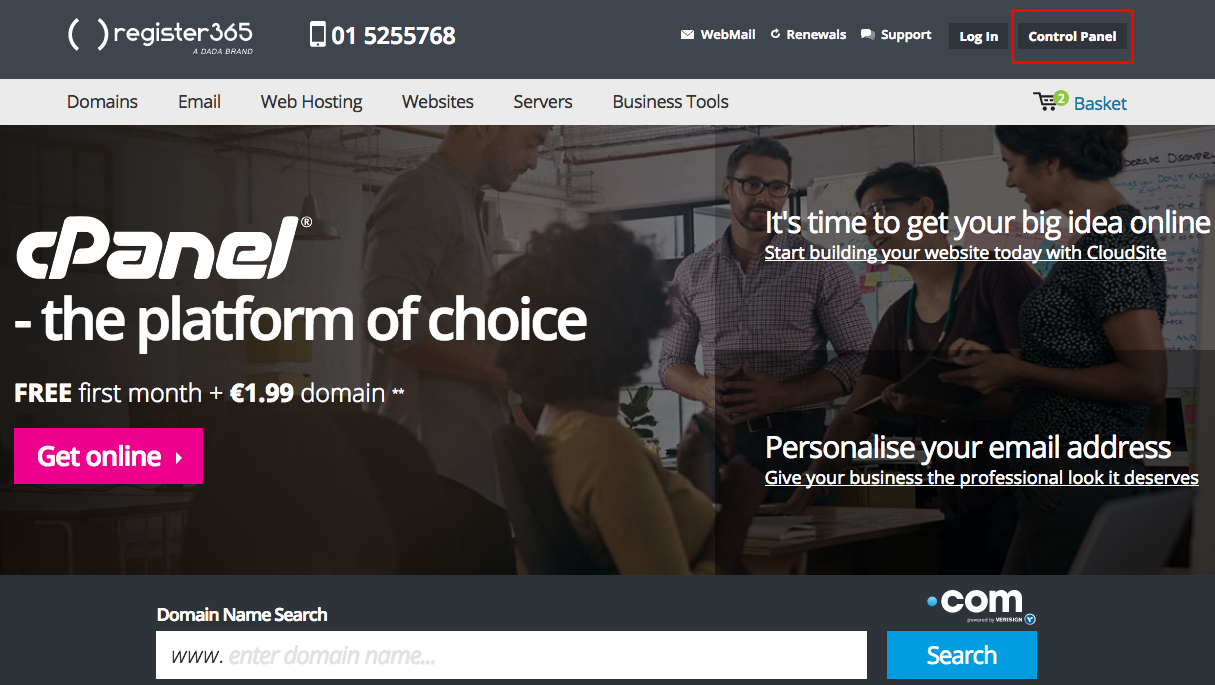 2. Click on the forgotten password link: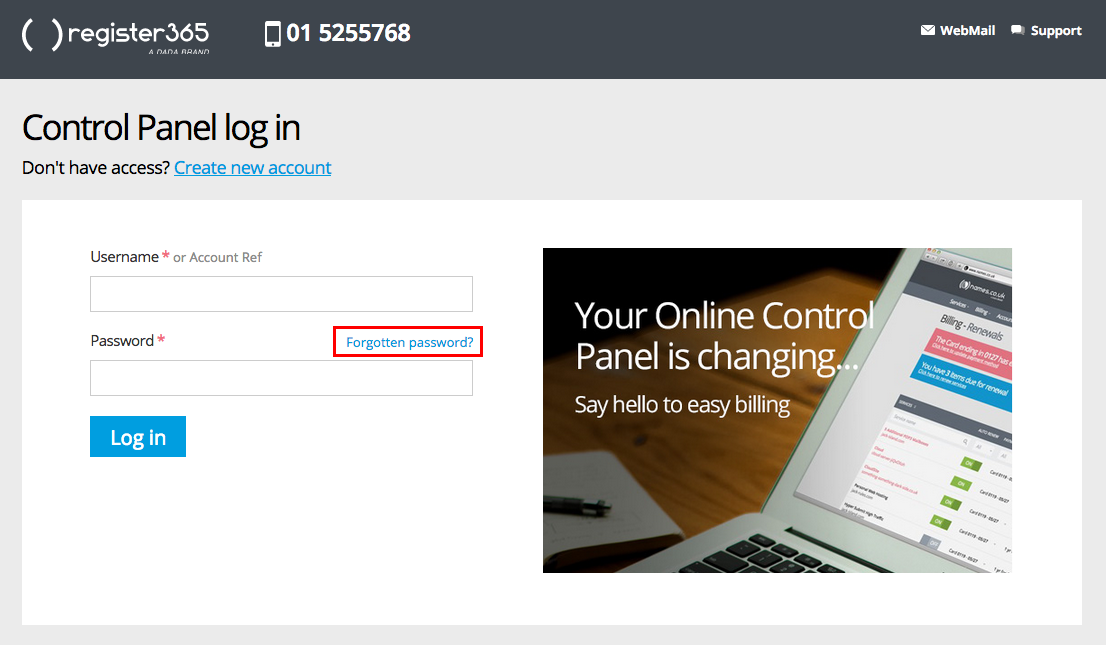 3. Enter your account reference or email address (this is the email address that we use to contact you):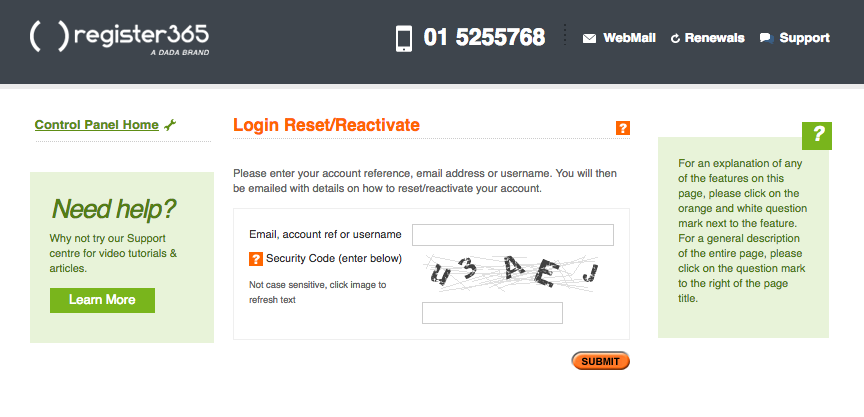 You will then receive an email - you need to click on the link in the email to take you to the password reset page.